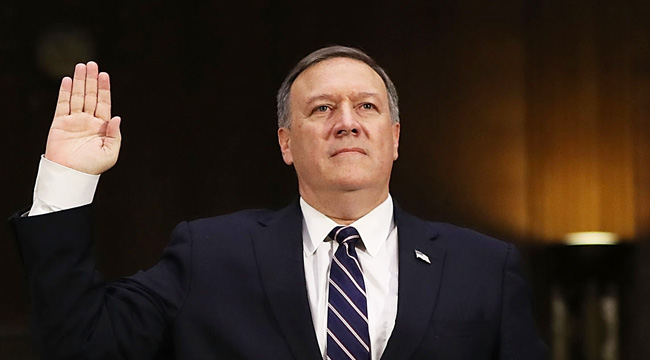 After Senator Rand Paul dropped his opposition, former CIA director Mike Pompeo's path to being approved as the new secretary of state (replacing the fired Rex Tillerson) has been all but a given, despite his controversial stance on subjects like gay marriage and torture. Pompeo was approved by the Senate and is expected to be sworn in almost immediately and quickly set off to Europe for a meeting with NATO allies. Via the New York Times:
His agenda is already packed, with crucial deadlines in the coming weeks involving Russia, North Korea, Syria and Venezuela. And he must face these challenges while trying to a repair a State Department damaged under the tenure of Rex W. Tillerson, his predecessor, and with crucial alliances frayed during the Trump presidency.
Unlike his predecessor, Pompeo already enjoys a close relationship with Trump after giving the president daily intelligence briefings in his role as the CIA director, and the two aren't expected to have as much friction as Trump and Tillerson did, but one never knows.
The New York Times points out that several Democrats running for re-election in states won by President Trump in the 2016 election voted to approve of Pompeo, possibly to avoid being labeled as obstructionists ahead of the 2018 midterms, or possibly because Pompeo secretly met with Kim Jong-un and is doing the job already anyway.
(Via New York Times)