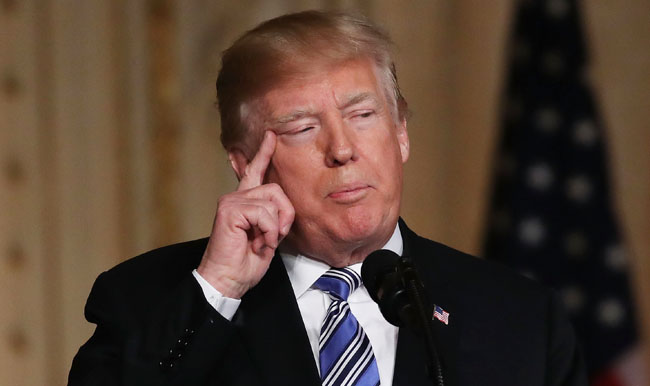 Donald Trump's trip to Moscow for the 2013 Miss America Pageant remains to be the crux of the Steele's dossier, and by proxy, the FBI's investigation of the ties between Trump and Russia. How long Trump stayed in Russia, who he met with, whether he may or may not have watched Russian prostitutes urinate on one another and if Russia has video evidence of such activity remains to be a huge smoking gun.
According to Former FBI Director James Comey, while being briefed about the dossier as president-elect Trump himself denied existence of a pee tape by claiming that he didn't even stay overnight in Moscow for the pageant. (He also asked, "Do I look like a guy who needs hookers?") The timeline Trump has provided of his trip has always been dubious, however, and newly obtained flight records from Politico seem to prove that his stay in Moscow in fact lasted from Friday to early Sunday.
Likewise, The Daily Beast spoke with Thomas Roberts, the host of the 2013 Miss Universe Pageant, who more or less confirmed that timeline:
"The first time I met Donald Trump it was in Moscow on November 8th, 2013," the former NBC anchor said. "I taped a sit-down interview with Trump the next day on November 9th. That was also the date for the Miss Universe broadcast."

Roberts continued: "During the after-party for the Miss Universe event, Mr. Trump offered to fly me and my husband back to New York. He said he would be leaving directly from the party. We were unable to accept the invitation. That was the early morning hours of November 10th."
Of course, this alone doesn't prove the existence of a pee tape, but it certainly casts shadowy doubt as to why Trump would outright lie to the director of the FBI if he wasn't up to no good, one way or another.
Roberts offered up only a "no comment" when asked if he had been interviewed as part of the Mueller investigation.
(Via Daily Beast)