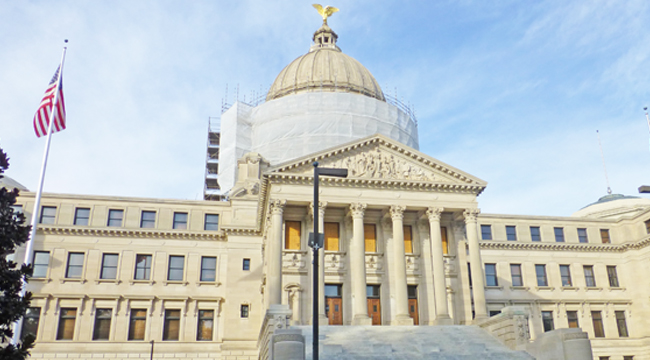 With all the ruckus currently inside the Republican party right now (including their impending battles to retain U.S. congressional majorities) pro-life conservatives took a little break from their 2016 extravaganza, in which 19 states passed 60 new abortion restrictions. However, that agenda never strays too far from table, and although multiple states currently hold 20-week bans on the procedure, Mississippi has outdone them all.
On Monday, Governor Phil Bryant — who has claimed that he wants his state to be the "safest place in America for an unborn child" — signed the nation's toughest abortion restriction into law, and termination of pregnancy is now banned after 15 weeks in most cases. The law is effective immediately with no exceptions for rape or incest. Via the AP:
The law's only exceptions are if a fetus has health problems making it "incompatible with life" outside of the womb at full term, or if a pregnant woman's life or a "major bodily function" is threatened by pregnancy. Pregnancies resulting from rape and incest aren't exempted.
Of course, there's already some legal backlash from pro-choice advocates, who are arguing that any law that bans abortions before fetuses are viable outside the womb is an unconstitutional restriction. The Washington Post reports that the state's only abortion clinic has already filed a lawsuit, and one of Mississippi's federal courts has already scheduled a Tuesday hearing, which could result in the law being blocked. In other words, a showdown is coming.
(Via Associated Press & Washington Post)