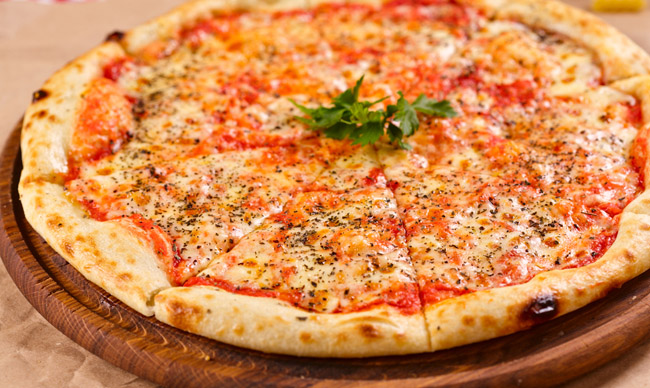 We don't need to explain to you how perfect pizza is. Ordinary New York City rats have become famous because of it, a serial killer was found  due to a half-eaten slice of it, and now one of Italy's top Mafia bosses is behind bars over the delicious treat.
Roberto Manganiello was arrested this past Saturday in Naples after a group of investigators went undercover as pizza delivery boys. In what should be described as the real Italian Job, the police investigators were able to deliver a pie to Manganiello who was relaxing at his apartment/drug den watching a soccer match. The pizza police apprehended the mob boss and a woman who was in the apartment with him at the time.
Although the way police captured Manganiello comes straight out of the most stereotypical mob movie you can think of, Manganiello is in fact a notorious crime leader. He is a member of the Camorra mafia, committed double homicide in 2004, sparked a massive gang war in Naples, has been named Italy's "100 most dangerous criminals" and has been on the run since 2013. We know it's easier to have a pizza come to us especially while watching an important sporting event, but unfortunately choosing delivery instead of pickup got this pizza-loving don locked up.
(Via: Yahoo)