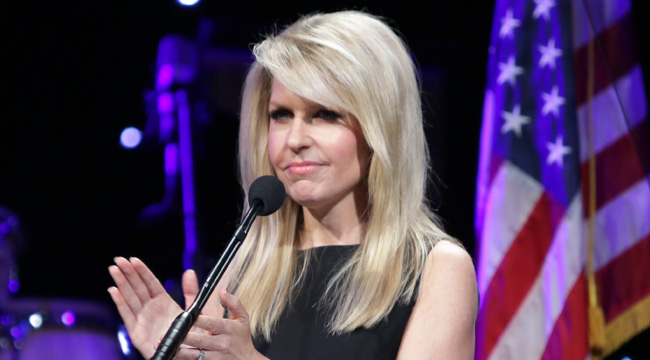 Monica Crowley — a Trump appointee for a top national security spot — has pulled away from the position after, well, a huge mess of Shia LaBeouf proportions, which saw substantial plagiarism accusations involving her print and online writings. In short, she appears to be a serial plagiarist.
Following the revelations, HarperCollins yanked Crowley's book from shelves, which was to be expected after CNN's KFile unearthed a ton of excerpts that were copied nearly verbatim. Crowley apparently lifted passages from the BBC, Wall Street Journal, Associated Press, Dick Cheney, Karl Rove, and — oddly — a podiatrist. Politico then dug up Crowley's Columbia University PhD dissertation, which also contained several instances of intentional and unintentional plagiarism from a multitude of sources.
The Trump transition team publicly stood by Crowley, who was to serve as a top communications aide to appointed Trump National Security Adviser Gen. Michael Flynn, but she's now pulling away to pursue other opportunities. Crowley delivered a statement to the Washington Examiner:
"After much reflection I have decided to remain in New York to pursue other opportunities and will not be taking a position in the incoming administration.I greatly appreciate being asked to be part of President-elect Trump's team and I will continue to enthusiastically support him and his agenda for American renewal."
CNN has confirmed the news with a Crowley rep. Although the official word is that she's moving on to greener pastures, the timing certainly suggests that she couldn't overcome the accusations leveled against her. Crowley wasn't subject to a confirmation hearing to seal her position, but the scandal, which grew to include her online opinion columns for the Washington Times, was simply too much.
(Via Washington Examiner & CNN)