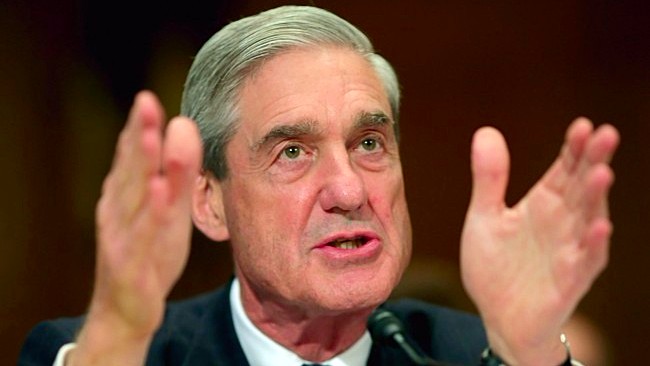 In the days before he fired FBI Director James Comey, President Trump and his political advisor, Stephen Miller wrote a letter outlining why they should fire him. Following the letter's circulation, however, White House counsel Donald F. McGahn prevented the president from sending that particular letter because it was too "problematic." So a new letter written by Deputy Attorney General Rod Rosenstein focusing on Comey's mishandling of Hillary Clinton emails investigation was sent to the soon-to-be ousted bureau director instead.
According to the New York Times, special counsel Robert Mueller has obtained a copy of that original letter that is believed to "provide the clearest rationale that Mr. Trump had for firing Mr. Comey." Trump told aides at the time he was upset Comey wouldn't publicly say whether or not he was under investigation. Comey later told Congress he didn't want to publicly announce anything in case the status changed. Mueller presumably will now consider the letter in his ongoing investigation, by which his team will determine if it amounts to obstruction of justice.
Meanwhile, in a possible attempt to muddy the public waters further, Trump took to Twitter the morning before the Times story broke to lash out against Comey. "Wow, looks like James Comey exonerated Hillary Clinton long before the investigation was over…and so much more," he wrote. "A rigged system!" The president was apparently responding to reports Comey apparently began drafting a statement clearing Clinton of any charges before the FBI interviewed her.
(Via New York Times and Politico)