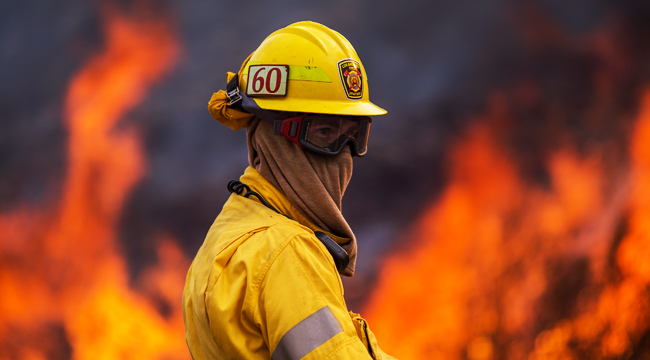 California's Napa County saw sudden and intense wildfires develop last night, with one fire, the Tubbs fire, burning 20,000 acres within hours. It's not clear, yet, just how extensive the damage will be, but it is obvious that the fires are spreading quickly.
California offers an updated statewide fire map that allows residents to track wildfires. As you can see from the map, the Tubbs fire is concentrated in Sonoma, but the Nuns, Patrick, and Atlas fires are all in Napa. Those three are much smaller, although they've destroyed at least 100 acres each, but strong winds in the area have been feeding the flames. All of Northern California has a "red flag," or a warning a fire may break out within the next 24 hours.
Multiple weather maps, meanwhile, show just how dangerous the fires are:
As you can see from the above map, the Atlas fire is particularly intense. It appears that the heavy winds feeding the fires are going to die down by noon today in the area. That will hopefully give firefighters time to contain the blazes, as they're working overtime to protect homes and stop the destruction. As of right now, there's no way to predict how much damage these fires will do, but while this fire season is not technically a record-breaker, it's been a terrifying one. And thanks to drought and increasing development, there's little relief in sight.
(via CalFire)