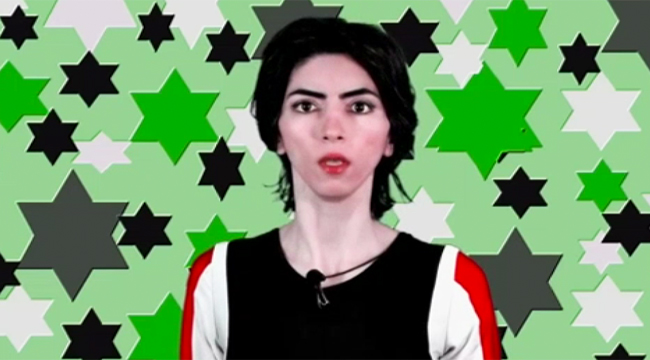 On Tuesday, authorities quickly confirmed that the YouTube shooting suspect was a female who died on the scene from a self-inflicted gunshot wound. Further reports suggested that she may have targeted her boyfriend (this led CNN anchors to wildly speculate on air) in a domestic dispute, according to anonymous law enforcement sources, but San Bruno police did not officially confirm that detail. However, they've now revealed the suspect's name, Nasim Najafi Aghdam, while other reports dig into who she was and what her motivations may have been.
According to a late-night San Bruno Police Department release, Aghdam was a 39-year-old resident of San Diego. She shot three people (two women and one man), who were hospitalized along with an unidentified fourth person. Police stress that investigators haven't determined the suspect's motive, and they try to dampen speculation that the suspect knew anyone at YouTube HQ:
The San Bruno Police Department is investigating a motive for this shooting. At this time there is no evidence that the shooter knew the victims of this shooting or that individuals were specifically targeted.
Regardless, media outlets are digging for answers on Aghdam. The local ABC affiliate reports that Aghdam was reported missing by her family, and Mountain View police discovered her sleeping in a vehicle on Tuesday morning, and ABC News further reports that her family warned police that "she might do something" against YouTube. Some neighbors revealed how she didn't leave her home often, and the outlet mentions Aghdam's apparent website, which reportedly contained a manifesto full of grievances against YouTube regarding censorship and demonetization of her content.

Meanwhile, the suspect's father, Ismail Aghdam, spilled a lot of information about his daughter to the Mercury News. He relayed how Aghdam "hated" YouTube and was "angry" that they had put age limits on some of her videos and removed ads from her channels. Her brother, Shahran Aghdam, chimed in: "She was always complaining that YouTube ruined her life."
Aghdam was incredibly active on social media, but her Instagram, Facebook, and YouTube were all pulled on Tuesday evening. Before that happened, the Mercury News compiled a clip that pulls moments from several different YouTube videos — showing her animal rights activism, cooking tutorials, and exercise tips. The outlet also relays an alleged Instagram rant about YouTube:
On a March 18 Instagram post, she railed at YouTube: "All my youtube channels got filtered by youtube so my videos hardly get views and it is called "merely relegation." This is also happening to many other channels on youtube. This is the peaceful tactic used on the internet to censor and suppress people who speak the truth and are not good for the financial, political … gains of the system and big businesses. I recently got filtered on instagram too and maybe its related to youtube and youtube staff asked instagram to filter me here too!!?"