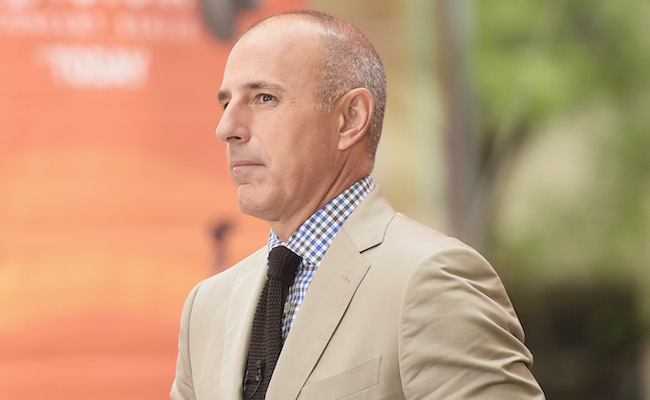 Former NBC morning staple Matt Lauer is the subject of "at least" two new complaints brought forward to the network according to a Wednesday report from the New York Times.
Lauer, fired from his post as Today host following "a detailed complaint from a colleague about inappropriate sexual behavior in the workplace," has been the subject of additional sexual misconduct allegations since his public dismissal, including today's Times report where Lauer is accused of multiple instances of sexual misconduct.
One complaint surrounds an alleged 2001 incident where a former employee claims Lauer summoned her to his office and had sex with her. The accuser, who has chosen to keep her identity private, told the Times that she kept quiet about the incident for fear of losing her job and did not report the encounter. On Wednesday, NBC's human resources department contacted her to ask about the allegations. Lauer's representatives did not have a comment on the Times story at this time.
NBC has been actively trying to untether itself from Matt Lauer following the initial complaint that led to the network veteran's exit, including reportedly scrubbing Lauer from NBC's annual Rockefeller Center tree lighting coverage. The network has also addressed the firing on multiple platforms.
(Via New York Times)