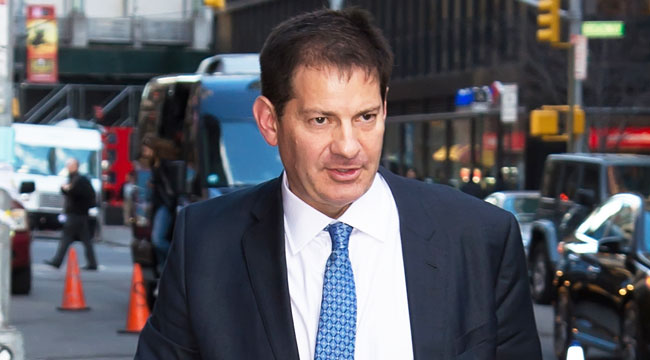 Late last week, MSNBC's Mika Brzezinski issued a statement to the Morning Joe audience regarding one of the show's regular panelists, Mark Halperin, a veteran journalist who was accused of sexual harassment by at least five women, sourcing back to his ABC News days. Brzezinski spoke of Halperin as a "friend" of the show while speaking of how important it was as a family to stick together. Yet she also stressed how it's "even more important to demand the truth" regarding the "disturbing reports" made against Halperin.
Those reports included accusations of Halperin grabbing one woman's breast and pushing his crotch against three of his accusers. CNN now reports that NBC and MSNBC have formally severed ties with Halperin after a brief suspension. Few details from the network are forthcoming thus far:
An MSNBC spokesman told CNN on Monday morning that Halperin's contract with both had been terminated.

The peacock network, which had benched Halperin in the immediate wake of the sexual misconduct allegations, was the last of the media companies with which he'd had relationships going into last week to completely cut ties with him.
Following the accusations, Halperin subsequently issued a Friday statement of apology "to the women I mistreated." Halperin also "recognized that I had a problem," which was a reference to the end of his ABC News tenure. He then admitted that that while no one reported him to HR, he didn't need that push "to know that I was a selfish, immature person, who was behaving in a manner that had to stop." However, the statement didn't stop his NBC suspension from becoming a termination.
Over the weekend, Halperin also lost his Penguin Press deal for an upcoming book over the 2016 election. In addition, Showtime cut him from The Circus, although the show itself might continue for another season.