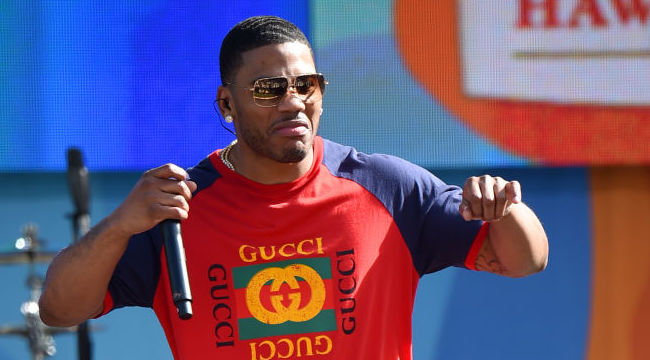 One week ago today, charges were dropped in the Washington state sexual assault case against Nelly when the accuser refused to testify in the case, citing the scrutiny she was receiving due to Nelly's high-profile. And while Nelly has said that he intends to sue Greene for falsely accusing him, Greene has struck first by filing a lawsuit against Nelly for both sexual assault and defamation.
In a report by TMZ, more details from Greene's claims have emerged. She says she met Nelly at the club she worked at though she was off duty, soon finding herself drinking with Nelly and his entourage. She then got into an SUV with Nelly after he invited her to an afterparty, but instead wound up arriving at his tour bus. It is there that she says Nelly forced her to have both vaginal and oral sex against her will. Greene says she tried to dissuade him by asking him to wear a condom, but he refused and continued.
After the assault, Greene says she was screaming to be let off the bus, with an entourage member eventually shoving her off and Nelly throwing a $100 bill at her. She also says that Nelly taunted her while she called an Uber, opting to call 911 during that time, too. Police showed up and interviewed them both, arresting Nelly for second-degree rape and taking Greene to a hospital for treatment and examination.
Terms of the lawsuit are not known at this time.