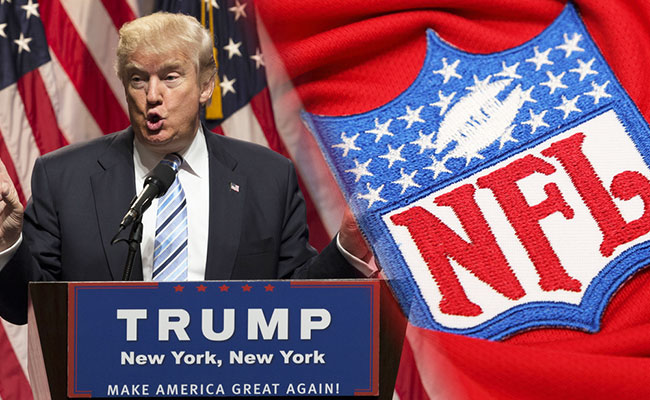 With the battle lines drawn for both major parties in the United States for the upcoming 2016 Presidential Election and both sides having picked their candidates, election season is starting to really heat up. The ever-outspoken Republican candidate, Donald Trump, has already made his presence felt after the Democratic National Convention, having exchanges in the press with the father of a fallen soldier, while another target of his ire has been the debate schedule.
The presidential debate schedule has been set for some time now, set by the nonpartisan Commission on Presidential Debates back in September of 2015, with the first presidential debate set for Monday, September 26th and the second for Sunday, October 9th. And according to Gawker, they believe that Trump is already looking for a way to back out of said debates, thanks to his tweet complaining about the schedule and his rich history with debates.
The first debate goes up against a Monday Night Football game between the New Orleans Saints and the Atlanta Falcons, while the second debate is up against the Green Bay Packers and New York Giants. While Trump is correct that NFL games do draw big ratings on television in the United States, it isn't unprecedented for debates to be up against stiff competition in the entertainment department. Trump took the story further, though, reports BuzzFeed, claiming that the NFL sent him a letter about their own confusion in the matter. NFL spokesman Brian McCarthy released a statement refuting Trump's claims.
"While we would obviously wish the Debate Commission could find another night, we did not send a letter to Mr Trump."
Once again Trump has found himself in a situation where he makes a bold claim to the public, only for the other party involved to quickly respond and refute his claims.