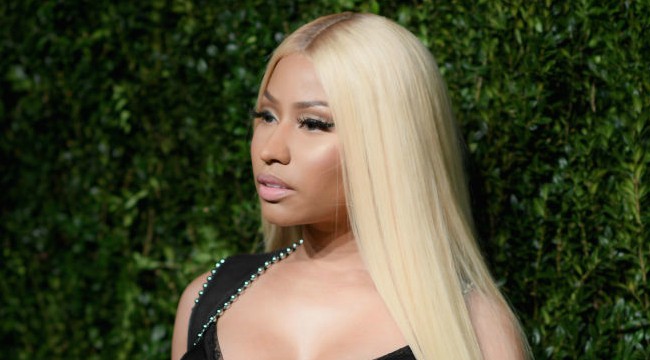 Nicki Minaj has been suspiciously absent from the pubic eye so far in 2018, after a year where she was the topic of conversation. However, it's being reported that her disappearance is due to her being hard at work on a brand new album. TMZ has reported that Nicki has decided to go dark on social media to focus on her music — without the distractions of Twitter and Instagram.
Nicki, who hasn't released an album since 2014's The Pinkprint, is also reportedly working with other Young Money artists like Mack Maine and head honcho Lil Wayne while on her sabbatical in the hopes of making her next album (which is rumored to drop this year) a "masterpiece." Rapper Zoey Dollaz is apparently cosigning it, saying she's been in the studio every night:
It has been a bit of an up and down few years for Nicki. After jumping into an ill-received beef with Remy Ma in the early part of 2017, Nicki spent most of the year attempting to stay relevant in the face of newcomers like Cardi B who have taken up most of the conversation that she used to occupy. There's no doubt that Nicki still has the pure skill to get by, but now that the landscape for female hip-hop has widened she can take as much time as she needs to craft the perfect follow-up to The Pinkprint.