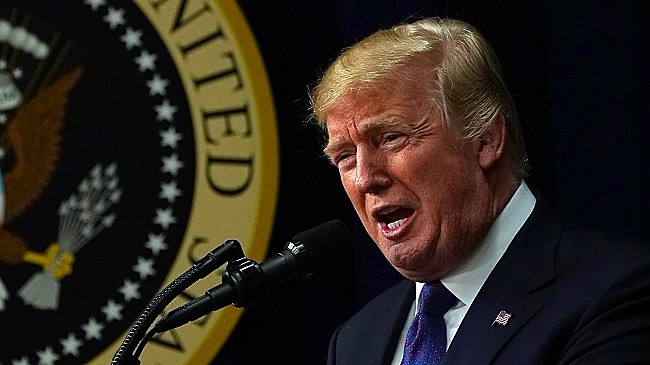 In late 2017, reports surfaced that FBI agent Peter Strzok and Department of Justice lawyer Lisa Page, who were romantically involved, had exchanged text messages during the 2016 Presidential campaign that called President Trump "an idiot," a revelation that had gotten Strzok bounced by Special Counsel Robert Mueller when he was made aware of the text in July 2017 (Page had ended her tenure with Mueller earlier).
While Strzok, who had been deputy assistant director of the FBI's counterintelligence division but has since been reassigned to human resources, and Page also texted mean things about other presidential hopefuls, like Hillary Clinton and Bernie Sanders, it didn't take long for conspiracy theorists to begin speculating that there was an anti-Trump conspiracy at the FBI. After a review of the thousands of texts that Strzok and Page sent to each other, the Wall Street Journal (owned by Fox News' parent company News Corp.) has concluded the text messages do not point to any sort of anti-Trump bias.
Texts critical of Mr. Trump represent a fraction of the roughly 7,000 messages, which stretch across 384 pages and show no evidence of a conspiracy against Mr. Trump. Rather, a broader look shows an unvarnished and complex picture of the lives of an FBI agent and lawyer who found themselves at the center of highly charged probes.
The texts reviewed cover a period of time from August 2015 until December 2016 and pick back up in May and June of 2017. In addition, the Justice Department Inspector General is currently reviewing a batch of texts that covers the time between December 2016 and May 2017.
The texts do paint a picture of a couple in the middle of an extramarital affair with their brief work on Mueller's team leading to the end of the relationship, but that's probably just what the Deep State wants us to think.
(Via Wall Street Journal)