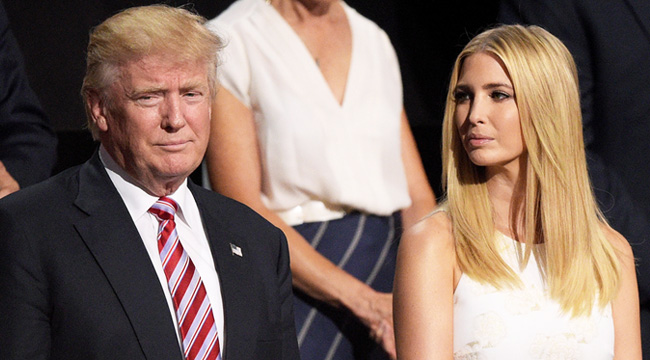 Back in October, an online movement organized a boycott against Ivanka Trump's clothing brand. The #GrabYourWallet hashtag began in response to Donald's "grab them by the p*ssy" hot mic comments, but then Trump won the election, and the boycott became old news. Until now, perhaps? Nordstrom, which previously defended Ivanka's brand, has decided to drop her merchandise from their stores.
The official reason for the dumping is not the boycott but "performance," so the retailer is emphasizing that this was purely a business decision. Yet the objective of a boycott is to affect sales, so who really knows the true reason behind the lackluster performance. Yet one definitely won't be finding Ivanka's clothing — led by her stiletto heel collection — at Nordstrom anymore. The New York Times has more details:
The department store chain said on Thursday that it had decided to put the brakes on its relationship with Ms. Trump and removed her brand from a list on its site. "We've said all along we make buying decisions based on performance," Nordstrom said in a statement. "In this case, based on the brand's performance, we've decided not to buy it for this season," referring to the spring.

In November, Nordstrom defended its decision to sell Ms. Trump's products. "We hope that offering a vendor's products isn't misunderstood as us taking a political position," the company wrote on Twitter on Nov. 2. "We're not."
Shannon Coulter, who organized the #GrabYourWallet boycott last fall, is claiming this development as a victory.
In related news, Ivanka announced a leave of absence from her companies before the inauguration, but she dragged her feet on properly resigning from the CEO position of her jewelry line. However, her attorney told Hollywood Reporter that paperwork is in process.
(Via New York Times & Hollywood Reporter)