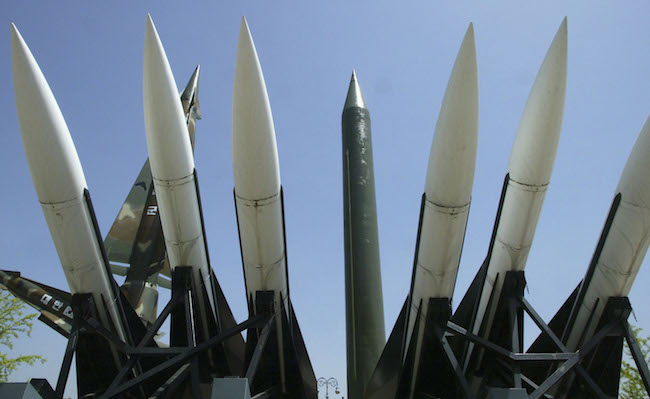 Tuesday saw U.S. President Donald Trump declare that North Korea would be "met with fire and fury like the world has never seen" if they proceed further with their nuclear weapons ambitions. It wasn't long after Trump's golf course based growl at North Korea that a report emerged indicating that North Korea has been considering a strike on Guam.
CNBC reports that a Korean People's Army spokesperson indicated in a message covered by state-run Korean news agency KCNA that North Korea is "carefully examining" the prospect of a missile attack on Guam. The strike plan is said to be "put into practice in a multi-current and consecutive way any moment" at the choosing of Kim Jong Un. A separate statement also claimed a pre-emptive operation could be enacted as retaliation for American provocation.
North Korea's chest puffing about military action certainly isn't new, but Trump's fondness for grandstanding on issues of might has both parties feeding off of each other in rhetoric at an escalating rate. (This seems like a good time to recall a report from earlier this year where the U.S. considering a strike on North Korea.) Placing the U.S. Pacific territory of Guam into the conversation as a discussed target adds to 2017's heavy diet of saber-rattling between North Korea and the United States. At the moment, it doesn't look there are any signs of this tension dissipating.
(Via CNBC)