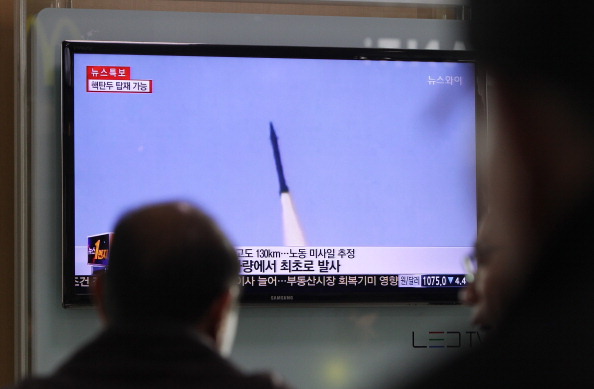 Days after South Korea elected Moon Jae-in as their new president and only hours after allegedly telling Al-Jazeera they would be open to talks with the U.S. "if the conditions are there," North Korea has launched another missile. This is the first missile launch from the north since April 29th's failed test that saw a missile explode a few minutes after takeoff.
Whether this is an act of hubris by North Korea's Supreme Leader Kim Jong-un, who seems to react to whatever the news of the day is out of the west, or a continuation of their defiance against the United Nations Security Council, which has banned them from developing or testing ballistic missiles, isn't known. Maybe a little of both.
The New York Times reported that The United States Pacific Command was able to track the missile's path and determined what kind of missile it was:
Marine Corps Maj. Rob Shuford, a command spokesman, said that flight data indicated that it was not an intercontinental ballistic missile, the type that most concerns the United States. The missile took off from the northwestern city of Kusong, and flew more than 430 miles before landing in the sea between North Korea and Japan, the South Korean military said in a statement.
As expected, Japan's Prime Minister Shinzo Abe is protesting this launch, calling it a "grave threat against Japan," in addition to South Korea's president Moon saying he'd be willing to travel to North Korea but the continued affronts would make negotiations and dialogue difficult.
How this will affect the White House's shaky, yet oddly respectful, relationship with North Korea is unclear, but it could cast doubts on any potential talks.
(Via The New York Times)