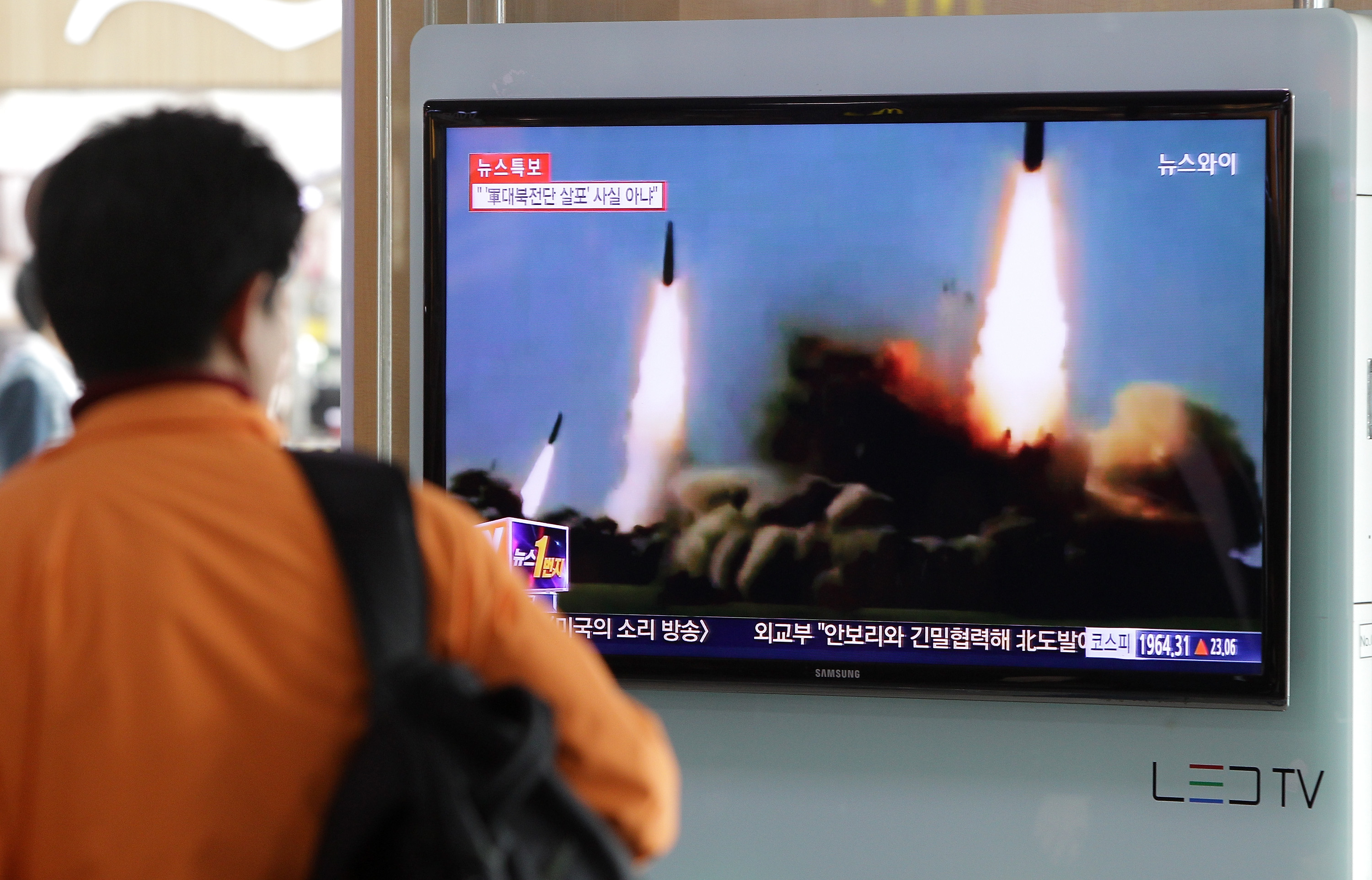 Prior to last week's meeting between President Trump and Chinese president Xi Jinping, North Korea tested another ballistic missile, days after a senior White House official said "all options are on the table" in regards to getting North Korea to end its nuclear program. The U.S. has started to respond to North Korea, most recently by sending a carrier-led strike group to the Korean Peninsula. U.S. officials said the carrier was meant to be "a show of presence" in the region, but, nevertheless, North Korea said its presence, and the strike on Syria, were clear signals that the country needed to defend itself against the U.S. and "boost its defenses."
Per The Guardian:
The decision to divert the USS Carl Vinson aircraft carrier and other battleships from a planned visit to Australia to the western Pacific came after tensions increased over ongoing military drills involving American and South Korean forces that Pyongyang regards as a dress rehearsal for an invasion.

"We will hold the US wholly accountable for the catastrophic consequences to be entailed by its outrageous actions," North Korea's state-run Korean Central News Agency quoted a foreign ministry spokesman as saying. "(North Korea) is ready to react to any mode of war desired by the US."
In response to North Korea's refusal to backdown, President Trump took to Twitter to re-articulate a sentiment he made last week leading up to his meeting with the Chinese president. That is, Trump says his hand would be forced (in a non-specific way) should China not assist in curtailing North Korea's behavior.
According to The Guardian, most U.S. national security officials are of the belief that any preemptive strike against North Korea would trigger disastrous counterattacks against South Korea and U.S. bases in the region. The Chinese foreign ministry, though, is attempting to calm everyone down, even as rumors swirl of a massive mobilization of troops to the North Korean border.
Hua Chunying, a foreign ministry spokesperson, told reporters she was "not aware" of such a mobilisation by the People's Liberation Army along the 880-mile border. In the past, similar reports had been proven "groundless and false," Hua claimed.

However, with regional tensions building ahead of Saturday's Kim Il-sung commemorations, Hua said China was "closely following" developments on the Korean peninsula.

"We believe that, given the current situation, all relevant parties should exercise restraint and avoid activities that may escalate the tension."
April 15 marks the 105th anniversary of the birth of North Korea's first leader, Kim Il Sung. In 2016, North Korea celebrated that anniversary with a failed missile launch.
(Via The Guardian)