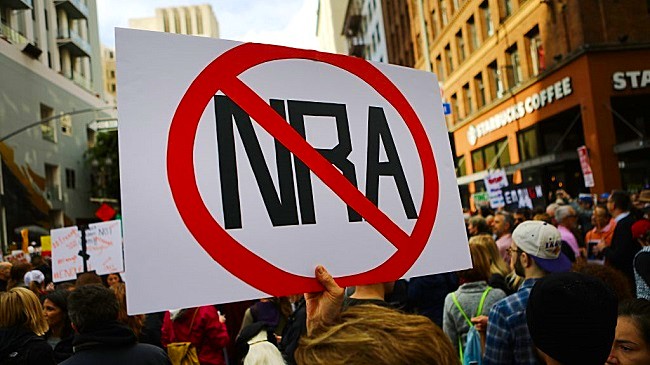 According to new documents obtained by NPR, the National Rifle Association recently admitted to Congress that it had indeed received contributions from more than 20 donors with links to Russia. While the 23 individuals cited in the report consist of both Russians and Americans living abroad in Russia, the news flies in the face of the NRA's previous claim that it hadn't received any foreign funds from Russia. It also calls into question the group's insistence that none of these funds were used for lobbying during the 2016 American presidential election, a matter that is currently under federal investigation.
In a letter sent to Sen. Ron Wyden (D-Oregon) by NRA General Counsel John Frazer, the organization revealed that a review of its financial records since 2015 indicated approximately $2,515.85 had been contributed by "people associated with Russian addresses." This may include "U.S. citizens living in Russia" and "known Russian nationals living in the United States." However, the letter continues, only $525 of this total came from the combined contributions of two individuals, while the rest was from "routine payments… for membership fees and additional magazine subscriptions."
While the letter's claims do clear some things up, NPR notes that the attachment of Alexander Torshin, a Russian state bank official, to the organization remains a cause for concern. Torshin's name has come up before, as the White House abruptly cancelled a meeting between him and President Trump last April when it realized he was an alleged kingpin. It also popped up in the first reports of the FBI's investigation into whether the NRA was used to launder Russian money for the 2016 election. Torshin was among the Russian oligarchs and officials who were newly sanctioned by the U.S. last week.
"He has paid membership dues, but has not made any contributions," Frazer explained in the letter. "Based on Mr. Torshin's listing as a specially designated national as of April 6, we are currently reviewing our responsibilities with respect to him."
(Via NPR)