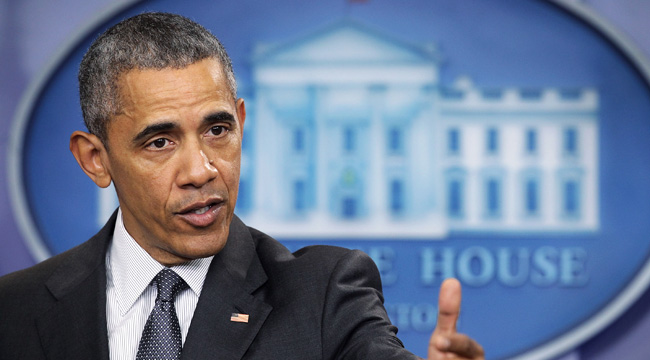 A few weeks ago, President Obama revealed that he was considering options for rerouting the controversial Dakota Access Pipeline project. The Standing Rock Sioux Tribe and its sympathizers have vowed to continue protests throughout the winter, and the pipeline construction company isn't budging either. At issue is the claim that the project would destroy some of the tribe's sacred sites and put its water supply in danger of contamination.
With Donald Trump's election victory, the issue has morphed. Energy Transfer Partners CEO Kelcy Warren has expressed confidence that the project — which would stretch across several states from North Dakota to Illinois — will forge ahead under Trump. In response, Standing Rock Sioux Tribe Chairman Dave Archambault II urged Obama to halt the pipeline before he leaves office, thereby leaving "a lasting legacy." Well, Friday saw rumors that Obama was set to approve the project on Monday. However, his administration swiftly declared that Obama hasn't decided whether or not to grant an easement for the project's continuation. Things look pretty grim though:
An Army Corps of Engineers spokeswoman said late Thursday that "an announcement will come in the next few days" on the project, which the administration first put on hold in September following protests by tribal and green groups. It remains unclear whether any announcement would technically clear the way for completion of Dakota Access ahead of the arrival in office of pro-pipeline President-elect Donald Trump.

Trump's upset victory this week likely sets the stage for the $3.7 billion oil pipeline's eventual approval, no matter what the outgoing administration decides.
Should Obama decide to approve the pipeline's continued construction on Monday, groups are reportedly planning on staging nationwide protests. Given that the country is already seeing anti-Trump protests in several major (and not-so-major) cities, the administration is likely keen to avoid more conflict. But as stated above, Trump is likely to approve the project despite what Obama decides to do.