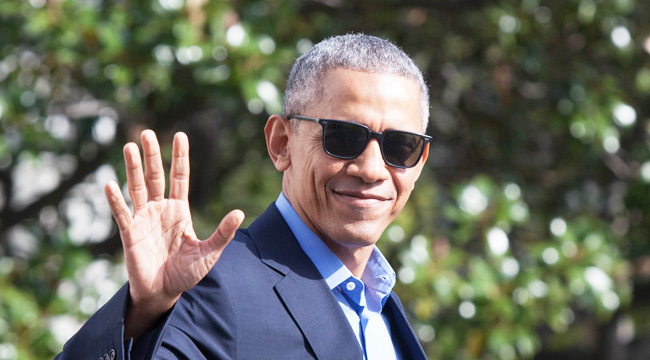 Barack Obama recently inked a massive book deal, but he's not shying away from politics, even after being accused by Trump of those pesky leaks about Russia. The 44th president has also been busy strutting through New York, but he's already sizing up a long game. That is, Obama's thinking ahead to the mid-term elections and hoping he can make an impact in helping Democrats regain seats in Congress.
To that effect, Obama plans to help fight the practice of gerrymandering, by which some states have (allegedly) strategically reorganized legislative districts in a racially biased way, which makes it more difficult for low-income and minority voters to get to the polls. Former Obama Attorney General Eric Holder says Obama wants to fight for voting rights for these communities and shut down gerrymandering in its tracks, and this shall be his political return:
Holder said he's been talking to the former president about ways — including fundraising and interacting with state legislators — that could help the new National Democratic Redistricting Committee, which Obama asked Holder to chair last year.

"It's coming. He's coming," Holder said, speaking to reporters at a briefing for the new group. "And he's ready to roll." Throughout, Holder said, Obama "will be a more visible part of the effort."
Holder predicts that Republicans will lose seats in Congress with the next wave of elections, and he thinks this will be an amplified effect ("on steroids") following a few years of Trump. However, if Trump continues to earn low-bar praise by simply not throwing tantrums during speeches, then Democrats might have a tougher job than expected. Maybe they really should plan on nominating Oprah in 2020 as a back up plan. At this point, it's not the worst idea.
(Via Politico)