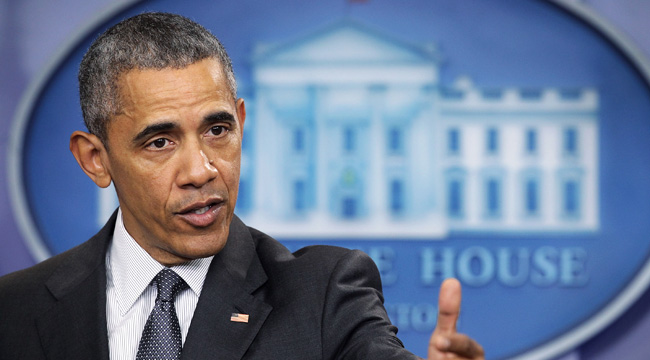 Despite some initial hiccups and becoming the butt of numerous jokes, health officials have proclaimed that Obamacare is an "undeniable success." The Centers for Disease Control and Prevention are now celebrating how the uninsured rate dropped to a record low of 8.6 percent for the first quarter of 2016.
The road to the Affordable Care Act's success had a bit of a turbulent beginning. Republicans were fiercely attacking it, and the official launch was anything but smooth. But now the CDC has a bit of a larger sample pool to examine, and government officials are patting themselves on the back. A report from the National Center for Health Statistics reports how 27.3 million were uninsured between January and March of 2016, which is a staggering 21.3 million fewer than in 2010.
While this level of success may put a halt to Obamacare jokes for now, there are still a few kinks they are trying to work out. One of these issues is to tighten signup rules, and The Washington Times reported President Obama is looking to push more states to expand their Medicaid coverage to help the 30 million people still lacking insurance. But all in all, Health and Human Services Secretary Sylvia Mathews Burwell believes these numbers are fantastic and is proud of the coverage Obamacare offers:
"The law is part of the fabric of our country, and while its success is undeniable, we continue to work to strengthen the marketplace, reach more families through Medicaid, and reform health care delivery to better meet the needs of consumers. Our country's march toward improving access, quality, and affordability in health care goes on, and today's numbers show that the Affordable Care Act is continuing to drive historic progress."
But that Medicaid expansion may have a few hurdles to overcome as many Republicans have tried to block it, and some states have refused to put their health plans into the Obamacare marketplace. The Chicago Tribune reports that this has caused a ripple effect, and many of those states are now seeing sicker customers. This has lead to thinner marketplace and some insurers raising their rates. Even with some steps forward, Obamacare's got plenty of work ahead.