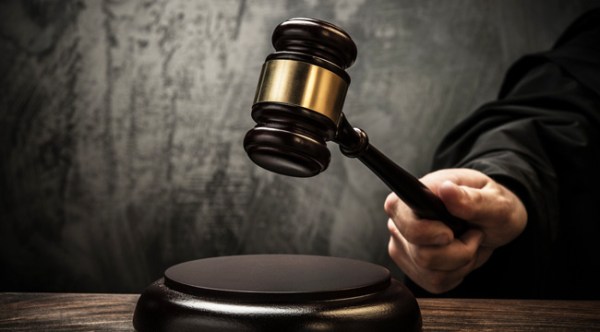 Ohio's Supreme Court has thrown out a law that banned police officers from having sex with minors, but that's because the law didn't really need to exist in the first place. The court upheld a decision from the lower courts Thursday, which overturned an officer's conviction and kicked out the law that stemmed from it.
It all started in 2012, when former police officer Matthew Mole, then 35, was convicted of sexual battery for engaging in sexual contact with a 14-year-old boy. According to the state's supreme court, the boy contacted Mole through an online dating service, telling him he was 18. Mole never told the boy he was a police officer, and it wasn't until the boy's mother caught them that his job title surfaced.
The original trial resulted in a hung jury on a charge of unlawful sexual contact with a minor. However, the judge separately ruled Mole guilty of sexual battery because of his position as a police officer, giving him two years in prison.
Mole's conviction was later overturned by an appeals court, which said it was unfair for a police officer to be separately prosecuted for sexual battery. Ohio Supreme Court Chief Justice Maureen O'Connor agreed, telling Cleveland.com that some jobs like teachers or ministers require special laws because they regularly work with minors, but police officers don't.
O'Connor added that the government does need to keep an eye on police officers to make sure they don't abuse their power with minors, but that prosecuting them separately is unconstitutional. Police officers are still subject to existing state and federal laws prohibiting sexual contact with minors, and the court emphasized that it didn't approve of Mole's actions.
(Via Cleveland.com)