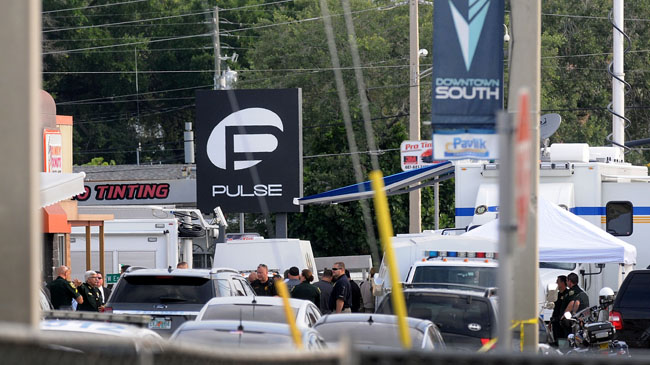 CNN is confirming the identity of the individual behind the shooting at the Pulse nightclub in Orlando, Florida on Saturday night. Police have yet to confirm publicly, but Representative Peter King and other law enforcement offiicials have reported the name Omar Saddiqui Mateen from Port St. Lucie, Florida to CNN. Orlando Mayor Buddy Dyer announced that the number of deaths in the club has risen to fifty and declared a state of emergency in Orlando at a second morning press conference on Sunday. Dyer also called for the governor to call for a state of emergency.
TMZ managed to dig up photographs of the alleged shooter, Omar Saddiqui Mateen and confirmed "he held a Florida security officer license and a state firearms license."
Authorities are reporting that a handgun and an "AR-15" type gun have been recovered and an unknown number of rounds from the scene.
Authorities asked for patience from the friends and families of the victims, noting that the club has been cleared of any danger but is still an open crime scene. Police have also worked through the suspect's van to ensure no more danger to the public. The FBI has decided to hold the identity of the suspect until a later press conference in an effort to contact next of kin. No immediate threats have been reported stemming from the incident, but authorities are taking extreme caution.
Peter King was one of the major voices that noted the background of Mateen, saying he had some sort of military firearm background and was originally from Afghanistan.
We will continue to update as more details are provided, with police briefing the media every three hours. As of now, this is the worst mass shooting in United States history.
(Via CNN / The Telegraph)