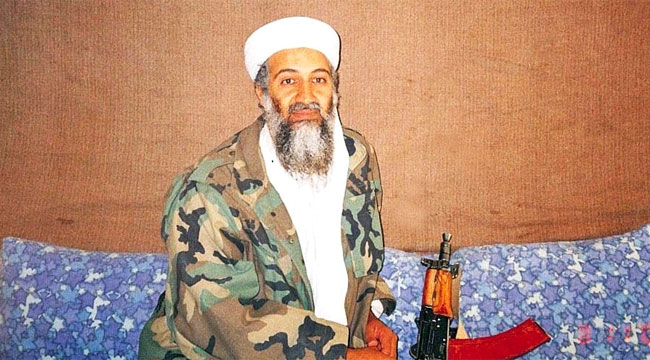 On Wednesday, the CIA released a trove of documents (hundreds of them) — which purportedly include Osama Bin Laden's 228-page journal and some never seen photos — that were uncovered during the 2011 Navy SEAL raid that ended in the Al-Qaeda founder's death. Media outlets are currently wading through the documents, and the Daily Beast's Spencer Ackerman has already presented a tasty nugget involving Bin Laden's movie library.
The terrorist leader's taste appears to be eclectic, to say the least. We already sort-of knew this due to Bin Laden's previously reported obsession with Whitney Houston (that prompted him to want to murder Bobby Brown). And while the movie selection may be skewed because Bin Laden's library also catered to his wife and children, it's still impossible not to marvel at the mental image of Bin Laden parking his butt in front of Antz and more:
The video library in Bin Laden's safe-house household … featured the animated movies Antz, Batman: Gotham Knight, Storm Rider: Clash of the Evils, Cars, Chicken Little, Home on the Range and Ice Age: Dawn of the Dinosaurs.
Not only that, but the library contained a number of video games, including Final Fantasy VII and Resident Evil. Of course, no one who's ever landed on the FBI's Most Wanted Fugitives list could ever take themselves seriously without collecting all documentaries on oneself. So, the CIA unearthed three such titles, including Morgan Spurlock's Where in the World Is Osama bin Laden?
As New York City recovers after week's Halloween terror attack, the CIA's timing with this release is of course purely coincidental. Yet it helps, maybe a bit, to roll one's eyes at Osama Bin Laden. And more discoveries regarding the newly released documents are sure to come.
(Via CIA.gov & Daily Beast)