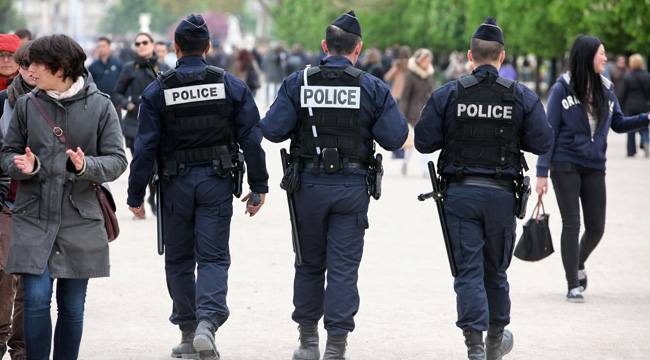 On Monday night in France, police say that a driver plowed into a pizzeria in Sept-Sorts, which is located about 35 miles east of Paris proper. Initial details are still forthcoming, but a French Interior Ministry spokesperson tells CNN that at least one person is dead with seven others injured. A suspect has been taken into custody, and CNN states that this attack appeared to be made "intentionally," although other outlets dispute this detail.
NBC News reports that the driver's intent was not clear and adds a few additional pieces of information, including the possible age of the deceased female victim (between 8 and 12 years).
The Guardian reports a statement from an eyewitness, via BFMTV: "A car drove into the terrace and crashed into the bar. The driver tried to reverse but someone stopped them. The [French police] arrived quickly. There were around 20 people in the restaurant." The outlet also reports that, at this time, the incident does not appear to be a terror-connected one.
Since November 2015, Paris has remained in a state of heightened alert following the coordinated terror attacks that killed over 130 people and injured hundreds more. Several other incidents have followed, including a machete attack outside the Lourve museum and a rifle-stealing incident at the Orly airport, as well as multiple attacks near the Champs Elysées and the Notre Dame cathedral.
This situation is developing, and we will report additional details as they arrive.
(Via CNN, NBC News & The Guardian)