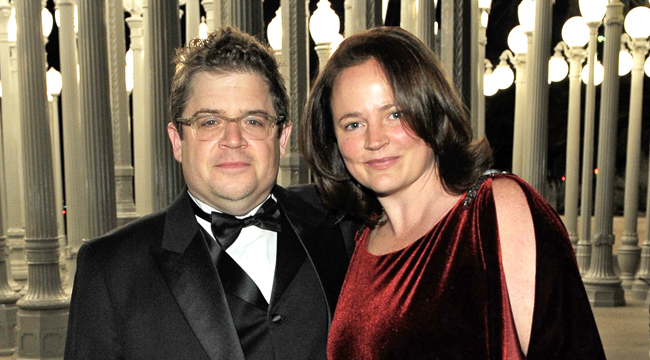 Over the course of a very surreal day, those who have followed the Golden State Killer/East Area Rapist case first learned that the FBI arrested a suspect in one of the most prolific cold cases in U.S. history. Then law enforcement revealed that the suspect was 72-year-old Joseph James DeAngelo, and details from the Sacramento County Sheriff's Department press conference threw many people for a loop. No one, however, had a more surreal experience while learning of these revelations than Patton Oswalt.
Throughout, Oswalt tweeted his reactions in the context of his late wife Michelle McNamara's exhaustive investigative work of the killer in her book, I'll Be Gone in the Dark. Oswalt further reflected upon the matter while speaking to EW:
"My mind is going in a million directions right now, but on top of all the exhaustion and surrealism, I just feel very, very happy that her work wasn't in vain. Weirdly enough, I had been with her family the night before, doing a talk for her book, so that was very strange."
McNamara spent over a decade researching and writing about the case — in which DeAngelo allegedly committed 12 homicides and about 50 rapes between 1976 and 1986 — before she died in April 2016. She believed that she and writer Billy Jensen were close to cracking the case just prior to her death.
Although the Sacramento County Sheriff Scott Jones did not extend credit (during the press conference) to McNamara's book in finding the suspect, Oswalt clearly feels differently and expressed as much on Twitter.
And on Instagram, Oswalt spoke to his late wife. "You did it, Michelle," he said. "The cops are never gonna say it, but your book helped get this thing closed."
(Via EW.com)