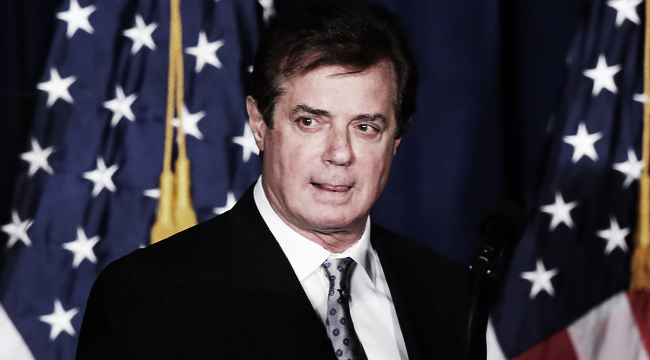 Last Wednesday, reports indicated Donald Trump Jr., Paul Manafort and Jared Kushner would have to testify before various Senate committees this week. Kushner, the president's son-in-law turned senior advisor, did just that on Monday — claiming he "did not collude" in prepared testimony, and later describing his actions as "proper" in a rare press conference. Meanwhile, Trump Jr. and Manafort are scheduled to appear before the Senate Judiciary Committee on July 26th, but the latter has run into a little hiccup. Hence why the committee issued a subpoena for Manafort requiring his presence as scheduled.
In a press release obtained by NBC News and other outlets, Committee Chairman Chuck Grassley (R-Iowa) and ranking member Dianne Fienstein (D-California) revealed they had "issued a subpoena to compel Paul Manafort's presence" at the public hearing on Wednesday. The pair also released a joint statement explaining their reasoning:
"While we were willing to accommodate Mr. Manafort's request to cooperate with the committee's investigation without appearing at Wednesday's hearing, we were unable to reach an agreement for a voluntary transcribed interview with the Judiciary Committee. Mr. Manafort, through his attorney, said that he would be willing to provide only a single transcribed interview to Congress, which would not be available to the Judiciary Committee members or staff. While the Judiciary Committee was willing to cooperate on equal terms with any other committee to accommodate Mr. Manafort's request, ultimately that was not possible."
You can read the full press release below.