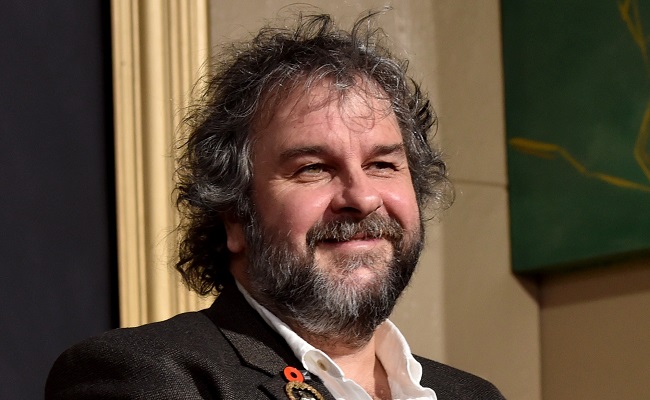 While some powerful men in entertainment have only shoved their feet farther into their mouths than ever thought possible while discussing sexual misconduct scandals, some have fessed up to their indirect involvment without trying espouse themselves as being "part of the solution." Like director Peter Jackson, who recently admitted to blacklisting the actresses Ashley Judd and Mira Sorvino from his films while working with Harvey Weinstein (and his brother Bob) at Miramax. The pair reportedly engaged in "smear campaigns" to silence Harvey's alleged victims, and their telling Jackson to blacklist these two was one such instance.
"At the time, we had no reason to question what these guys were telling us — but in hindsight, I realise that this was very likely the Miramax smear campaign in full swing," Jackson told Stuff.co.nz in his first post-Weinstein scandal interview. "I now suspect we were fed false information about both of these talented women — and as a direct result their names were removed from our casting list." The New Zealand writer/director spent much of the early '90s developing his The Lord of the Rings trilogy at the Weinstein's Miramax Studios, before ultimately taking the project to New Line Cinemas.
Soon after the interview went live, Judd — one of the first women to go on the record with her accusations of sexual misconduct against Weinstein — shared a link to it on Twitter. "I remember this well," she wrote.
Sorvino, meanwhile, read the article several hours later and offered her heartfelt thanks to Jackson for his honesty. "There it is, confirmation that Harvey Weinstein derailed my career, something I suspected but was unsure," she said. "Thank you Peter Jackson for being honest. I'm just heartsick."

Meanwhile, in an official statement from his representatives, Weinstein refuted Jackson's claims:
Mr. Weinstein has nothing but the utmost respect for Peter Jackson. However, as Mr. Jackson will probably remember, because Disney would not finance the "Lord of the Rings," Miramax lost the project and all casting was done by New Line.
While Bob and Harvey Weinstein were executive producers of the film they had no input into the casting whatsoever.
The statement also offered evidence neither Judd nor Sorvino ever would have been blacklisted at the time by the Weinsteins.
(Via Stuff.co.nz and IndieWire)