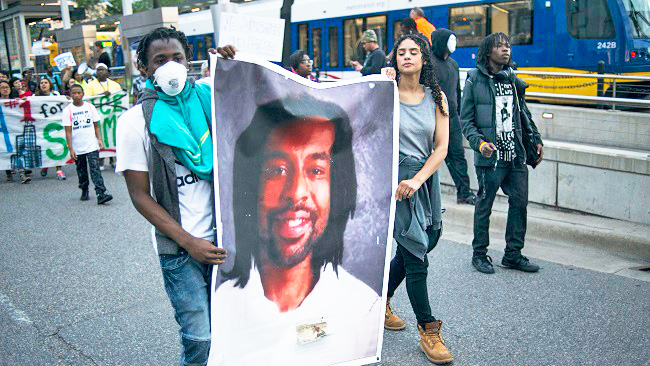 Less than two weeks after Jeronimo Yanez, the police officer who shot and killed Philando Castile during a traffic stop in July 2016, was acquitted, the city of St. Anthony, Minnesota has reached a settlement with the latter's family. According to the Associated Press, Castile's family will be paid $3 million, which is double what the city of Ferguson, Missouri has agreed to pay the family of Michael Brown. The news was announced in a joint statement by representatives for St. Anthony and the Castile family's legal team.
"The death of Philando Castile is a tragedy for his family and for our community," read the statement, which was obtained by CNN. "The parties moved expeditiously to resolve potential civil claims resulting from this tragedy in order to allow the process of healing to move forward for the Castile family, for the people of St. Anthony Village, and for all those impacted by the death of Philando Castile throughout the United States."
"No amount of money could ever replace Philando," it continued. "With resolution of the claims the family will continue to deal with their loss through the important work of the Philando Castile Relief Foundation."
Nearly three years passed between the shooting death of Michael Brown in Ferguson, and the city's announced $1.5 million settlement with his family last week. Obviously, the Brown and Castile cases are very different contextually, which contributed to the nature of their respective settlements, but the timing is interesting. In addition to Yanez's acquittal, the past week has witnessed the acquittal of Dominique Heaggan-Brown in the shooting death of Sylville Smith in Milwaukee, and the mistrial of Ray Tensing, the University of Cincinnati campus police officer who shot and killed Samuel DuBose in 2015.
(Via Associated Press and CNN)