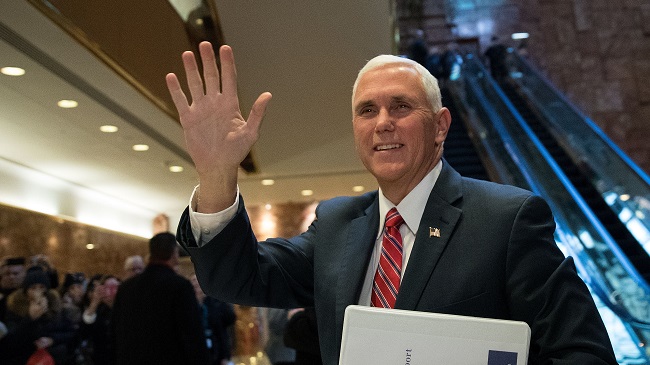 In the wake of Donald Trump's Tuesday meeting with the New York Times, much of the current news cycle has concerned itself with the president-elect's potential business conflicts of interest. As it should, but that hasn't stopped critics of Trump's vice president pick, Mike Pence, from honing in on his avowed crusade against Roe v. Wade, abortion, and the multitude of women's health services afforded by Planned Parenthood. Hence why many began donating to the organization in Pence's name soon after the Republican ticket won the presidential election.
According to a new report by the New York Daily News, said donations have shown no signs of slowing down. In fact, Planned Parenthood president Cecile Richards claims her organization has received a record 50,000 individual donations since that fateful Tuesday night:
"We've seen an unprecedented outpouring of support, with more than 200,000 people donating in the week following the election — a quarter of whom pledged to be monthly supporters, recognizing the long-term work that is needed. Tens of thousands more are pledging to make sure access to health care is protected."
Richards declined to offer any fiscal numbers for these donations in her statement, but the fact that so many people have donated to the nonprofit since Trump and Pence's victory sends a strong statement to the pair. Especially Pence, whose office has probably been (or will soon be) inundated with official Planned Parenthood thank you notes commending his generous giving.
(Via New York Daily News)