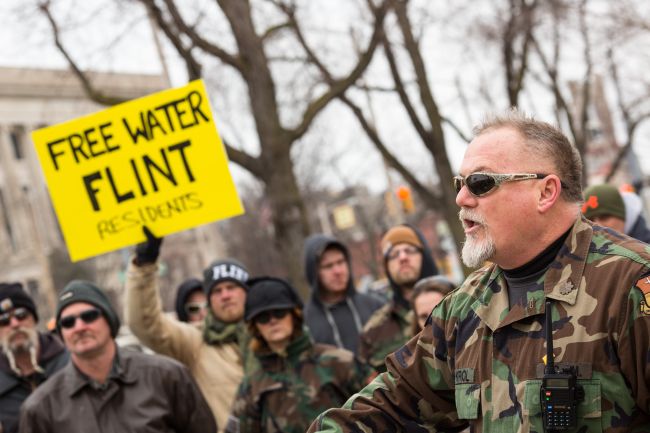 This past weekend, 300 plumbers descended on the embattled Flint, Mich. to install free water filters in the homes of many of the city's residents. Since 2014, the city has dealt with lead contaminated tap water, due to a switch from the Detroit public water system to the contaminated Flint River.
According to the Huffington Post, since October of last year, plumbers from United Association Local 370 have gone door to door in Flint in order to install filters onto the faucets at various residences. The 300 volunteers came from all over the state to help out in this effort.
Last Saturday, plumbers replaced faucets and filters in 800 homes. These replacements were also free of charge, normally costing $100 each, which many residents cannot afford. Unfortunately, some faucets are too old or their shape can't hold a filter. The city had been handing out water filters as well. However, the lead levels in some locations have been too high for the filters to clean the water effectively.
Celebrities have banded together recently to donate bottled water to help those living in the middle of the Flint water crisis. The FBI is also investigating who is responsible for this. Yet even with all this activity, who knows when residents will have clean water flowing from all faucets again?
(via Huffington Post)