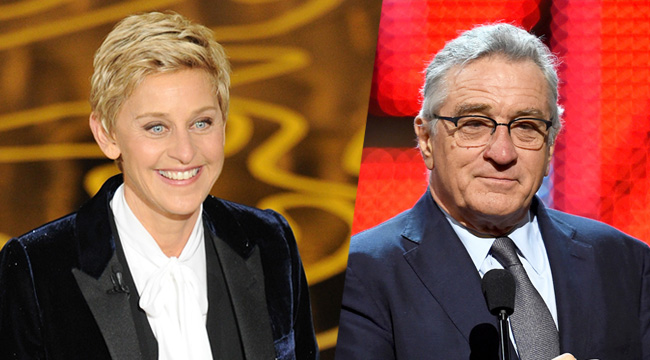 The Presidential Medal of Freedom qualifies as the highest civilian honor in the United States, and Barack Obama handed down his final list of recipients on Wednesday. Of course, a list like this mainly contains celebrities, so yes, they're technically civilian but not quite on the mere mortal level of you and I. The newly minted honorees will celebrate during a White House ceremony on November 22.
Obama determined the recipients based upon "especially meritorious contributions to the security or national interests of the United States, to world peace, or to cultural or other significant public or private endeavors." The list contains many you'd suspect but pays special, tech-oriented tribute to Bill and Melinda Gates, along with coding pioneer Grace Hopper (posthumous).
The entertainment portion of the list includes Ellen DeGeneres, Robert De Niro, Tom Hanks, Lorne Michaels, Cicely Tyson, Diana Ross, and Robert Redford. Bruce Springsteen adds a musical flavor, and from the sports realm, Kareem Abdul-Jabbar and Michael Jordan will be honored, along with broadcaster Vin Scully.
Native American advocate and Blackfeet Tribal community leader Elouise Cobell (posthumous) appears, plus architect Frank Gehry and stellar standouts from other professions that I'm remiss for not digging into here. And in one year, Donald Trump will present his first list of recipients, which will probably include …. Scott Baio and Billy Bush. Clint Eastwood already has this award, but maybe Trump will give him another.
You can read the full list of Obama's final recipients here.
(Via WhiteHouse.gov)