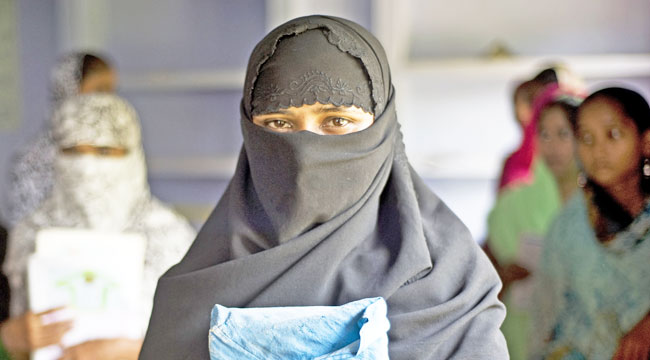 As an example of fish hook theory, ostensibly liberal politicians sometimes end up in favor of things like burka bans. In Quebec, the Liberal party has now passed what is in a sense a burka ban, despite opposition that said the new law didn't go far enough.
Bill 62, which was proposed by the Liberal party in Quebec, is (by definition) legislation aimed at religious neutrality, but in practice, it is a burka ban for Muslim women who step foot in public:
The legislation bans public workers — including doctors, teachers and daycare employees — as well as those receiving a service from the government, from covering their faces.

It was extended to municipal services, including public transit, in an amendment made in August.
So and as an example, a Muslim woman who teaches at a public high school in Montreal cannot cover her face while taking the subway to her job or while working at her job.
According to Quebec Justice Minister Stéphanie Vallée, the law is necessary for "communication reasons, identification reasons and security reasons" and establishes "neutrality of the state." In the past, Quebecois politicians have tried to ban public servants from wearing any outright religious symbols.
The province will take religious accommodations on a case-by-case basis, but there has been no indication how those requests will be evaluated. However, Minister Vallée said she will work with public services like transportation, schools, and city governments to establish guidelines and how they will be enforced.
Montreal Mayor Denis Coderre, who is running for re-election, has criticized the bill in the past and said the provincial government is overstepping its authority and ignoring Montreal's multiculturalism.
(Via CBC News)