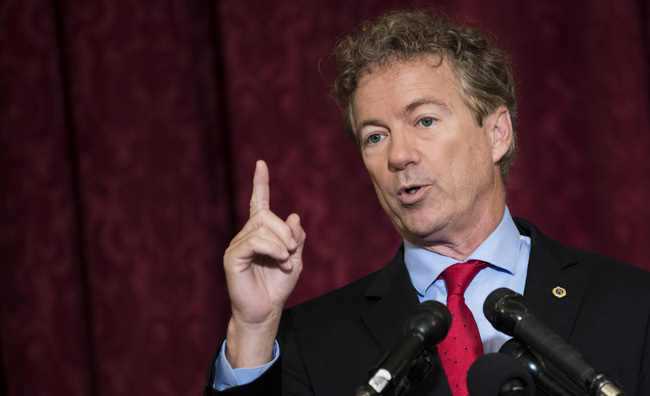 Sen. Rand Paul (R-KY) was assaulted in his home in Kentucky, TMZ has learned. The incident took place on Saturday afternoon and police arrested a 59-year-old man at the scene, apparently a neighbor of Paul's. Details into the dispute are still thin, but Paul is said to have been "blindsided" by the attack and the neighbor, a man named Rene Boucher, was arrested at the scene.
The Kentucky Senator was assaulted Friday afternoon by Rene Boucher and suffered a minor injury … according to law enforcement. Cops were called to the house and determined Boucher did it on purpose and arrested him. He was charged with one count of fourth-degree assault.

Boucher's reportedly a neighbor of Paul's from Bowling Green and the 2 had an argument. He's being held on $5k bond at the Warren County Detention Center.
Senator Paul recently made headlines in his opposition to the GOP healthcare bill, only to turn around and endorse President Trump's executive order, which was the subject of quite a bit of ridicule on the internet. The change of heart led Trump to brag, "I can say, when you get Rand Paul on your side, it has to be positive."
We'll update on this story as details become available.
(Via TMZ)