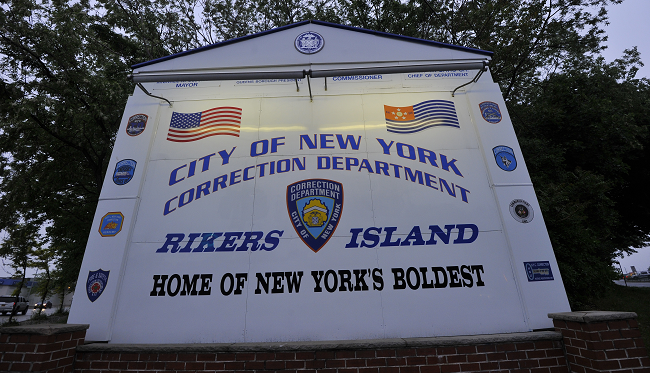 A man from Queens, New York spent five months behind bars at Rikers Island — a place where things like this happen — even though his bail was only $2. The reason? Nobody bothered to tell him.
According to the New York Daily News, 41-year-old Aitabdel Salem was originally jailed back in November 2014 with a $25,000 bail for attacking an NYPD officer who was arresting him after he attempted to steal a coat from a Zara. Prosecutors were unable to get an indictment and a judge ordered Salem to be released near the end of that same month. He set Salem's bail at $1 each for two smaller charges of tampering and mischief.
But Salem's lawyers never passed on the news. Typically, bail is set this low by judges when they feel that the bail amount from other charges or extenuating circumstances will keep the accused imprisoned. However, this fluke meant that from November 2014 to April 2015, Salem could have coughed up two dollars and been a free man.
According to Salem's lawyers in a related bail-jumping case, Legal Aid Society defender Stephen Pokart was representing Salem and is to blame for the man not knowing about his change in bail. Additionally, they say that Pokart failed to tell Salem about his own arraignment date on the assault charge, a few weeks after he was released from Rikers Island.
"You can't do what you don't know and, if you're a defendant in a criminal case, you certainly have a right to rely upon the system what your next court date is," said Theodore Goldbergh, one of Salem's new attorneys who represented him in his bail-jumping case and ultimately got the charge thrown out by the Manhattan Supreme Court.
What can you expect when actual lawyers from the area think My Cousin Vinny is a great representation of the trade?
Salem is back in prison, as his bail in the still pending assault case was raised to $30,000 following the charge of bail-jumping.