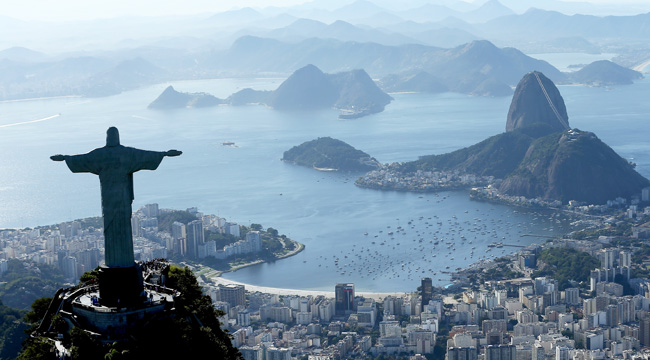 Adding even more complications to the already problematic Rio Summer Olympic games, Brazilian police officers arrested 10 people Thursday for allegedly plotting a terror attack during the games. The group had pledged allegiance to the Islamic State through social media and discussed the idea of performing attacks in the Rio area.
Brazil Ministry of Justice Alexandre de Moraes said they have apprehended 10 members so far and have issued warrants for two others. Brazilian officials discovered the group through wiretap messages, in which the group proclaimed they would cause disruption through the use of firearms and guerrilla tactics. Moraes said the group may have been preparing the attack for awhile, but urges the public that the games will go off without a hitch:
"An order went out in the group to start martial training — training on munitions and firearms — so they could carry out some specific attack, which hasn't yet been determined. The odds of a terrorist attack occurring in Brazil during the Olympics are minimal."
Safety is always a priority for an Olympics host city, but the dangers facing the Rio games seem to have increased over the last few months. The recent attacks in the U.S. and across Europe have sparked Brazilian security officials to go back to the drawing board and reconfigure security measures. The city has planned to have 85,000 security forces on hand with 40 percent coming from branches of the national military. Which may help exorcise the fears of those that will be attending.
Despite its problems, the International Olympic Committee has deemed Rio worthy and prepared for the games. While that may quell the fears of some, the country is still facing Zika threats and water contamination issues. And with the games only a few weeks away, it doesn't look like these problems will be solved anytime soon.