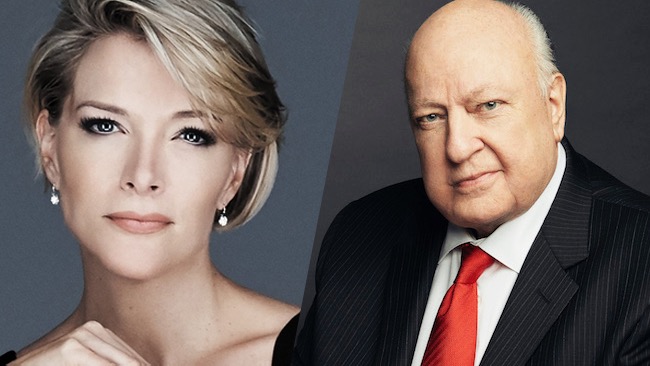 Earlier this month, some excerpts from Megyn Kelly's upcoming memoir, Settle For More, were leaked to Radar Online, and in them Kelly claimed that former Fox News CEO Roger Ailes solicited her for sex in order to further her career, which Kelly refused to do.
"Roger began pushing the limits. There was a pattern to his behavior. I would be called into Roger's office, he would shut the door, and over the next hour or two, he would engage in a kind of cat-and-mouse game with me — veering between obviously inappropriate sexually charged comments (e.g. about the 'very sexy bras' I must have and how he'd like to see me in them) and legitimate professional advice."
Ailes has finally responded to the allegations, and surprisingly enough, he's claiming that they're false. In a statement made to People Magazine, Ailes denied that he ever harassed Kelly.
"I categorically deny the allegations Megyn Kelly makes about me. I worked tirelessly to promote and advance her career, as Megyn herself admitted to Charlie Rose. Watch that interview and then decide for yourself. My attorneys have restricted me from commenting further — so suffice it to say that no good deed goes unpunished."
Ailes was sued earlier this year by former Fox News host Gretchen Carlson (and accused by a growing number of women) for sexual assault, who was vindicated and awarded $20 million and a public apology. Ailes officially resigned as Fox News CEO following the scandal.
(Via Entertainment Weekly)