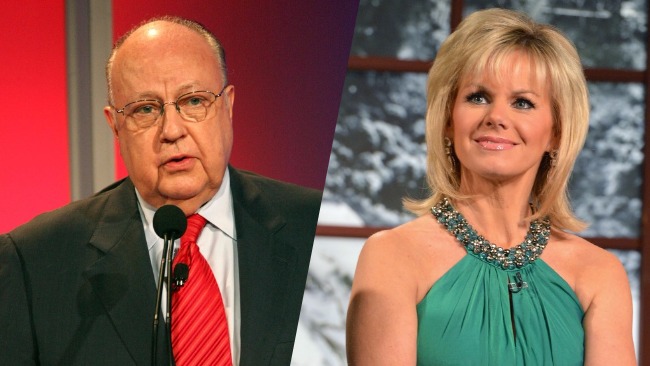 Fox News CEO Roger Ailes is pushing for a venue change for the sexual harassment lawsuit filed against him by Gretchen Carlson. Deadline reports that Ailes' legal team is aiming to move things to New York City. This strategy comes a week removed from lawyers for Ailes requesting a federal court in New Jersey to move the suit to arbitration. That request for arbitration has since been dropped and now the federal Southern District court in New York is eyed as Ailes' preferred location.
"The case belongs in the Southern District as venue is proper there and only that Court has the power under the FAA to compel arbitration in New York City, which is what Ms. Carlson agreed to when she entered into the Agreement," reads a brief from Ailes' legal team. They also claim "there is no legitimate reason for Ms. Carlson's strategy."
Carlson's camp (as you might expect) were not interested in going the arbitration route. They consider that approach to be an opportunity for a smear job of the former Fox & Friends host, a tactic they claim Ailes hasn't been shy to employ. Carlson's legal team is also against the attempt to move the suit to New York City.
"After invoking jurisdiction of the New Jersey federal court and filing a motion there, Mr. Ailes decided that he doesn't like the judge assigned to this case and he illegally is attempting to judge shop by now seeking to move the lawsuit to another jurisdiction," countered attorney Nancy Erika Smith in an opposition filing brief. "We feel confident that the law will not allow such maneuvering."
A Fox News spokesperson argued to Deadline that its Carlson's legal team's maneuvering that's unfair.
"We're trying to get this to the court where it belongs – if anything, Gretchen Carlson's lawyer was attempting to judge shop by having this heard in her comfort zone of state court in Bergen County, where neither Roger nor Carlson reside," said the FNC spokesperson. "This is the latest false statement she has made. She has tried to rig this case to deny Mr. Ailes the agreed-upon forum, which is arbitration."
It looks like we're in for a messy legal battle. Mind you, you could probably see that coming already.
(via Deadline)