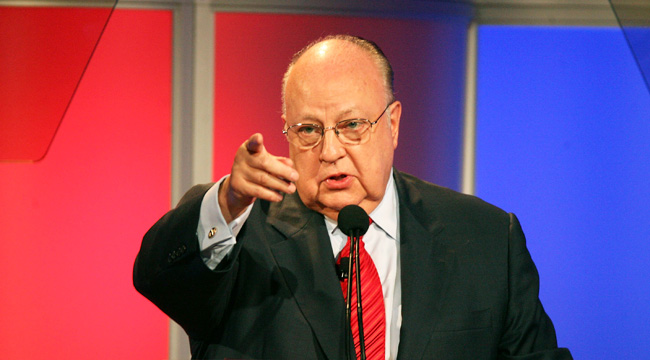 21st Century Fox announced on Thursday that Roger Ailes has resigned as Chairman and CEO of Fox News Channel and Fox Business Network. Rupert Murdoch, 21st Century Fox Executive Chairman, will assume Ailes' roles moving forward.
In a written statement, Murdoch thanked Ailes for his "remarkable contribution" to the company and country. He went on to say that Fox News "has given voice to those who were ignored by the traditional networks and has been one of the great commercial success stories of modern media." Murdoch praised Ailes' policy chops and his "ability to make profoundly important issues accessible to a broader audience stand in stark contrast to the self-serving elitism that characterizes far too much of the media." Murdoch's sons, Lachlan and James, 21st Century Fox's Chairman and CEO, respectively, joined their father in praising Ailes' contributions in a joint statement.
This news comes after days of speculation that Ailes' time at the network was drawing to a close, including a since-deleted tweet from the Drudge Report on Tuesday that included a copy of Ailes' separation agreement with the company. Drudge has since published Ailes' resignation letter:
Ailes came under fire last month after former Fox News host Gretchen Carlson filed a lawsuit against him alleging sexual harassment. Since her accusations came to light, Fox News parent company 21st Century Fox conducted an internal investigation into Ailes' behavior; the lawyers tasked with interviewing current and previous employees uncovered similar stories from Megyn Kelly among others.
Carlson's sexual harassment allegations were not mentioned in 21st Century Fox's statement.