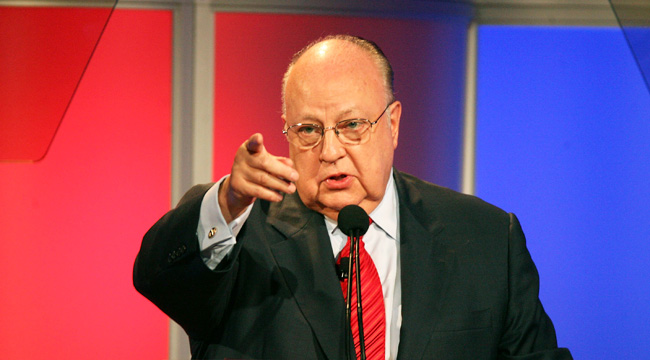 Things just keep getting worse for ousted Fox News mastermind Roger Ailes. After former Fox & Friends co-host Gretchen Carlson sued for sexual harassment — allegations that were bolstered by an internal investigation into the company — it has also recently been reported that Ailes used Fox News' money to issue large financial settlements to quiet his victims and generate smear campaigns against his enemies. In another report, former The Five co-host Andrea Tantaros claims that Fox News executives quieted her when she reported Ailes' sexual misconduct, although a Fox News spokesperson relayed that Senior EVP of Programming Bill Shine denied Tantaros reported any such behavior to him.
On Wednesday, Politico reported that Ailes boasted to "a source close to high-level Fox News executives" that he was going to send someone to "beat the sh*t out of" New York reporter and Ailes biographer Gabriel Sherman. According to the source, the former CEO told him, "I know where he lives, and I'm gonna send people to beat the sh*t out of him." Sherman is the author of The Loudest Voice in the Room, a New York Times bestselling book about Ailes and the Fox News network. He's also authored of over a dozen breaking reports of Ailes' alleged transgressions in the month following Carlson's lawsuit.
Ailes also reportedly (while talking about the great lengths Ailes took against Sherman) told the source, "If it ever came out … multiple people at Fox would go to jail." That source and others also suspect that Ailes illegally obtained Sherman's phone records.
(Via Politico)