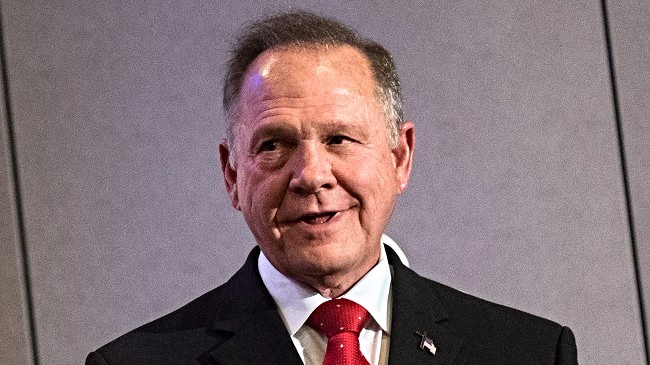 The women who accused former Republican Senate candidate Roy Moore of inappropriate behavior and sexual abuse faced serious backlash for their decisions to come forward, with their private lives aired out in public and threats of varying degrees leveled against them. Several weeks before the special election ultimately won by Doug Jones, Tina Johnson became the sixth accuser to step forward, accusing Roy Moore of groping her in his office in 1991. In what might not be a coincidence, Johnson's home recently burned down.
On Tuesday morning, Johnson's home in Gadsen, Alabama went up in flames and the blaze is currently being investigated for arson. No one was hurt in the fire (no one was home), but Johnson said she and her family had lost everything they owned.
"I am devastated, just devastated," Johnson told AL.com. "We have just the clothes on our backs."
The Etowah County Sheriff's Office revealed that the fire was being reviewed by its arson task force, but, while a suspect was being spoken to, no charges had been filed yet. Etowah County added that the fire did not appear to be related to Roy Moore or the allegations made against him by Johnson and others.
Witnesses to the blaze said they saw a young man with a history of public intoxication around the house before and during the fire.
(Via AL.com)