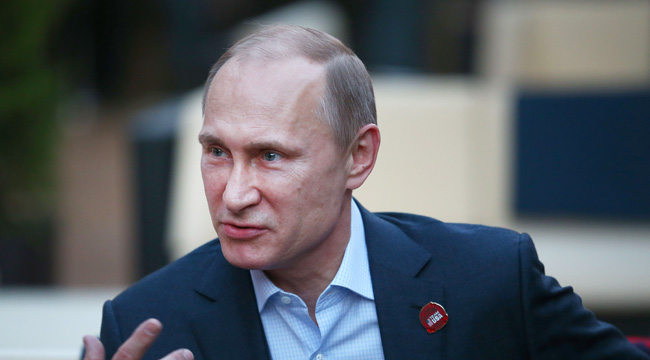 It's no secret that Russian propaganda has flooded the United States on social media and managed to demonstrably trick people. Lately, state-owned media has come under investigation as the extent of Russia's operations come to light. The Kremlin-funded media outlet RT, formerly known as Russia Today, is facing further scrutiny as well for attempting to purchase dormant Twitter handles with an eye toward influencing the 2016 election:
RT hoped to take over at least two Twitter accounts or handles for its media coverage: @NotHillary and @NotTrump. Their goal, RT told Twitter's advertising department, was to use the accounts to push their 2016 election coverage, but neither handle or username has any identifying information tracing the owner back to the Russian government-funded media organization.
Twitter turned down RT, which told Foreign Policy the handles were intended to be part of a project focused on undecided voters. The Office of the Director of National Intelligence concluded early in 2017 that RT acts as "the Kremlin's principal international propaganda outlet" and "actively collaborated with WikiLeaks" to hurt Hillary Clinton's election chances. Experts say that RT succeeds on social media because it is able to hide "the Russian propaganda hand" by looking like a legitimate broadcaster. Further, the Twitter handles could be used to amplify or bury negative content aimed at one candidate and do the opposite for the other.
In other Twitter handle news: The Internet Research Agency, the Russian firm tied to the Kremlin that purchased $100,000 in Facebook ads, was recently exposed as the owner of now-suspended @tpartynews, an account purportedly connected to the Tea Party movement. The account, which regularly "posted pro-Trump, conservative and anti-immigrant messages" and retweeted famous conservative accounts, was followed by 22,000 during the election, including former White House aide Sebastian Gorka.
It's really weird how all of these coincidences keep happening.
(Via Foreign Policy & CNN)