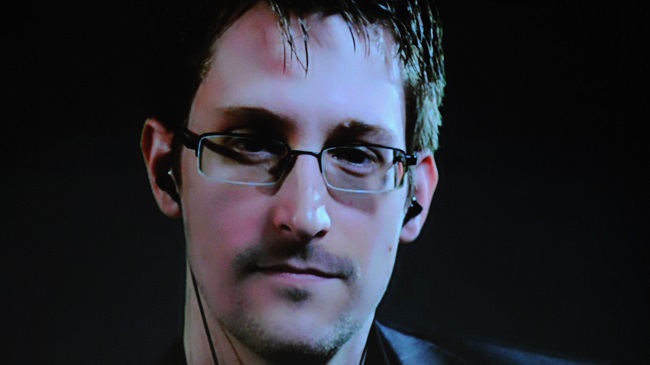 On the heels of President Barack Obama's decision to commute Chelsea Manning's 35-year prison sentence to just five more months for a May 2017 release, Russia reportedly announced that it would extend fugitive Edward Snowden's stay for a few more years. According to the New York Times, Russian Foreign Ministry spokesperson Maria Zakharova took to Facebook to clarify the nature of the former NSA contractor's asylum in his adopted home away from home.
In this Facebook post, Zakharova didn't specify an exact time frame, though she did say Snowden would be allowed to stay in Russia for at least "a couple more years." She later confirmed to CNN that Snowden's asylum has been extended to 2020.
Manning and Snowden, as well as countless organizations and individuals supporting one or both of them, campaigned and applied for official pardons from the outgoing White House administration ahead of Tuesday and Wednesday's announcements. Toward the end, the pendulum swung rather decidedly in Manning's favor — so much so that Snowden himself begged President Obama to "save her life" on Twitter. When news of Manning's commuted sentence broke, the American exile thanked her "for what [she] did for everyone," and "with good heart," thanked Obama too.
Interestingly, Zakharova's Facebook post revealing Russia's extension for Snowden came in response to an article written by Michael J. Morell, a former acting director of the Central Intelligence Agency. Morell's suggestion that Russia extradite Snowden to the U.S. in order to forge strong diplomatic ties between Donald Trump's incoming administration and Putin didn't sit well with the ministry spokesperson:
"The funniest thing is that the former deputy director of the C.I.A. !!! does not know that Snowden's residence permit in Russia was just extended for a couple more years," Ms. Zakharova wrote.

"And seriously, the essence of what the C.I.A. agent is suggesting is an ideology of betrayal," she wrote. "You spoke, Mr. Morrell, and now it's clear to everybody that in your office, it's normal to bring gifts in the form of people, and to hand over those who seek defense."
Snowden has yet to comment on the matter officially.
(Via New York Times & CNN)