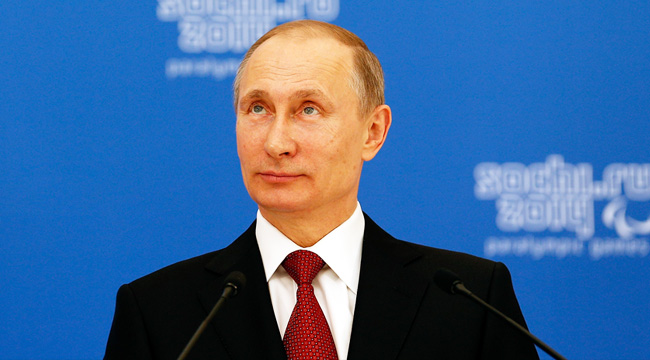 Moscow is acting indignant over the U.S. slapping Russia Today with a "foreign agent" label, but across the pond, the U.K. isn't letting Russia off the hook. On Tuesday, Theresa May delivered a serious tirade against Russia's attempts to influence European politics, and now a British spy chief has gone on record stating that Russia not only went after elections, it also targeted U.K. media and telecommunication companies and even the energy industry. Ciaran Martin, the founding chief executive of NCSC, had this to say:
"I can confirm that Russian interference, seen by the National Cyber Security Centre over the past year, has included attacks on the UK media, telecommunication and energy sectors. Russia is seeking to undermine the international system. That much is clear. The PM made the point on Monday night – international order as we know it is in danger of being eroded."
Martin was referring to the comments May made at a foreign policy banquet, at which she blasted Moscow for attempting to "sow discord in the West and undermine our institutions." NSCS now says that rumors Russia was behind the breach of Parliament email accounts are true. In addition, Russian trolls stir up trouble on social media. They not only duped Twitter users, they all managed to attract coverage from mainstream news sources. There's no doubt that the myriad efforts were subtle but effective.
Meanwhile, Russia retaliated against the U.S. today by announcing any news organizations that act "unfriendly" towards Moscow can be labeled as foreign agents and banned from the country. That's despite Trump's recent reassurances, counter to May's, that Putin had nothing to do with all this mayhem. Considering how vocal British leadership has been about Russia's actions, it will be interesting to see if the Kremlin bites back against the same news organizations it was so recently manipulating.
(Via The Guardian)