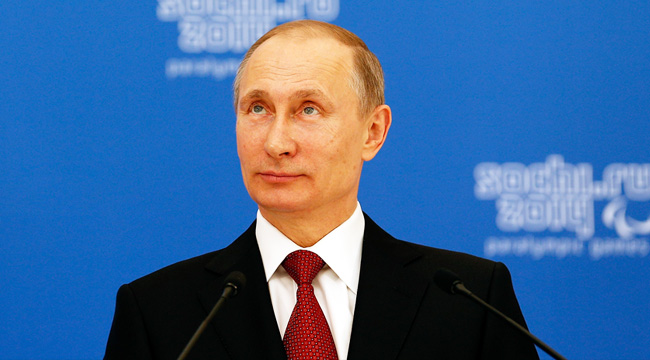 According to eagle-eyed researchers, North Korea has been supplied a new internet connection via TransTeleCom, a Russian-owned telecommunications company, to compliment a connection run by China Unicom since 2010. Armed with another connection, experts told The Washington Post that "North Korean Internet users could expect a higher international bandwidth capacity and greater resilience to attacks."
Over the weekend, the U.S. Cyber Command conducted an operation against the Reconnaissance General Bureau, North Korea's military spy agency, by using denial-of-service attacks to cut off internet access for North Korean users. The new Russian connection went online shortly thereafter:
Martyn Williams, an expert on North Korean technology who first reported on the new connection at the website 38 North, wrote that "relying on one Internet provider has always left North Korea in a precarious situation." In 2014, after a cyberattack on Sony Pictures that was widely attributed to North Korea, the country suddenly lost its connection to the Internet, an incident many suspected of being a U.S. retaliation.
TransTeleCom is part of a massive Russian state-owned infrastructure and transport company whose former head, Vladimir Yakunin, was a former KGB agent with close ties to Vladimir Putin. Yakunin has also been censured by the U.S. government.
A spokesman for TransTeleCom said that the company had a long history with North Korea, including an agreement with that country's own state-owned telecommunications arm.
U.S. officials said that this was another example of Russia quietly undermining sanctions as China put increased pressure on North Korea.
(Via Washington Post)