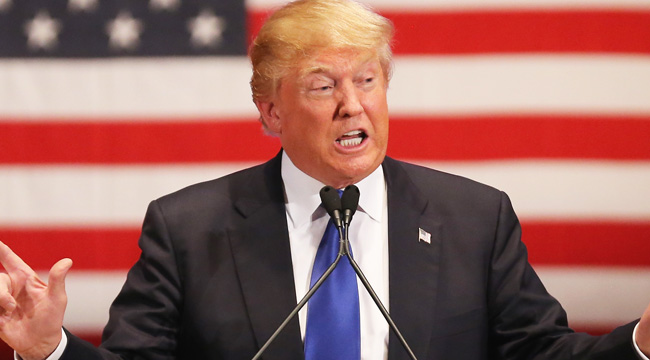 On Friday, President Obama ordered a full investigation of election results to determine whether Russians hacked voting machines. This declaration was followed by excerpts from a secret CIA report that claimed Russia did much more to influence the election. Now, some Republicans, including prominent supporters of Donald Trump, are freaking out over claims that a hostile foreign power did plenty to get their preferred candidate elected.
These alleged maneuvers included hacking thousands of DNC emails and handing them to Wikileaks to harm Hillary Clinton's chances of winning. The New York Times adds that Russia also hacked RNC emails but "conspicuously" didn't leak them to the public. Trump has waved aside these concerns and insisted, "It's now time to move on." He also simply doesn't believe the CIA report's claims that Russia helped him get elected.
Well, the floodgates are opening all over Twitter, but first, four senators — including Republicans John McCain and Lindsey Graham, along with Democrats Chuck Schumer and Jack Reed — released a joint statement:

"Our democratic institutions have been targeted. Recent reports of Russian interference in our election should alarm every American.

"While protecting classified material, we have an obligation to inform the public about recent cyberattacks that have cut to the heart of our free society. Democrats and Republicans must work together, and across the jurisdictional lines of the Congress, to examine these recent incidents thoroughly and devise comprehensive solutions to deter and defend against further cyberattacks.

"This cannot become a partisan issue. The stakes are too high for our country. We are committed to working in this bipartisan manner, and we will seek to unify our colleagues around the goal of investigating and stopping the grave threats that cyberattacks conducted by foreign governments pose to our national security."
The New York Times, which characterizes Trump's attitude towards the Russia matter as an outright mocking of the CIA, quotes two more prominent Republicans' reactions to Trump's attitude:
"To have the president-elect of the United States simply reject the fact-based narrative that the intelligence community puts together because it conflicts with his a priori assumptions — wow," said Michael V. Hayden, who was the director of the N.S.A. and later the C.I.A. under President George W. Bush.

"We cannot allow foreign governments to interfere in our democracy," Representative Michael McCaul, a Texas Republican who is the chairman of the Homeland Security Committee and was considered by Mr. Trump for secretary of Homeland Security, said at the conservative Heritage Foundation. "When they do, we must respond forcefully, publicly and decisively."
Even former Illinois GOP Congressman Joe Walsh, who threatened to grab his "musket" if Trump lost, went on a lengthy Twitter rant over this shady Russian business.

Evan McMullin, the former CIA operative and Republican who ran as a "spoiler" Independent candidate, had plenty to add:
And Peter Daou, former adviser to John Kerry and Hillary Clinton, spoke his mind as well:
Just FYI, the Democratic Coalition has published a 24-point explainer, which reveals three decades of Russian ties that Trump has used to further his business ventures. Trump wants the nation to move on and let him Make America Great Again, but this Russia thing will surely be on America's mind for weeks to come.
(Via New York Times, Senate.gov & CNN)