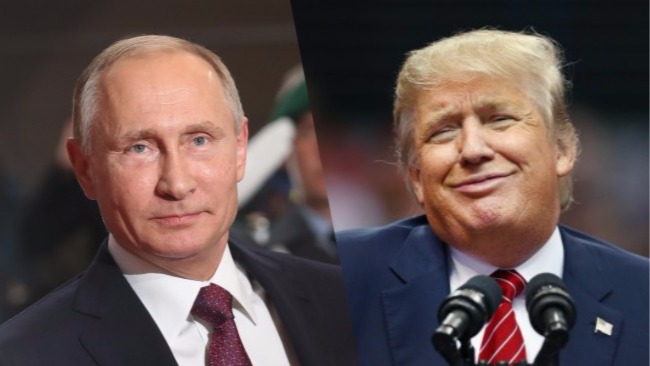 Ever since Russian hackers allegedly broke into, and released, thousands of internal Democratic Party emails over the summer, rumors about relations between America's former Cold War enemy and Donald Trump have flourished. Not that the president-elect worked to dissuade the murmurings as he regularly praised President Vladimir Putin, who congratulated his victory on Wednesday and promised to restore diplomatic relations with the U.S.
According to Bloomberg, however, it seems Russian officials are finally speaking publicly on their apparent connections to members of the Trump campaign before election day:
"There were contacts" before the election, Russian Deputy Foreign Minister Sergei Ryabkov said Thursday, according to the Interfax news service. "We continue this work of course," he said, without giving details of what the contacts were.
In a followup, Russian Foreign Ministry spokesperson Maria Zakharova told Bloomberg meetings took place between members of the Trump campaign and the Russian embassy staff, calling it "normal practice." Whether or not these meetings were requested by Trump's people or the Russian government remains unclear, though Zakharova seems to suggest Russian diplomats were the instigators as she later notes their "requests" to meet with Hillary Clinton's campaign were denied.
Whether or not this confirms some of the more outrageous rumors about Trump's alleged connections to Russia isn't known. However, with admitted professional relations between current and former campaign staffers like Carter Page and Paul Manafort, Ryabkov's purported "contacts" suggest the bond between the two groups is much stronger that previously thought.
(Via Bloomberg)