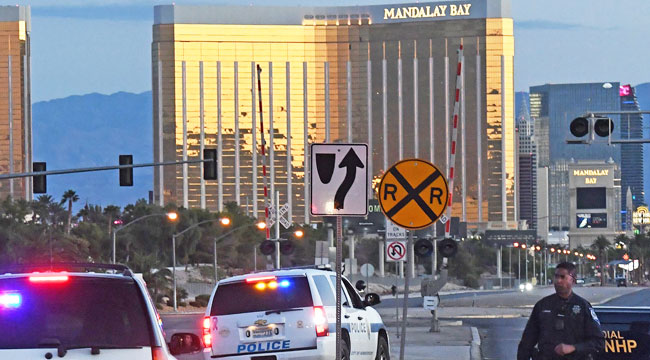 As Americans continue to process news of the Las Vegas massacre — during which Stephen Paddock killed over 58 people and injured over 515 others before law enforcement located him in his Mandalay Bay hotel room — talk of other mass shootings is resurfacing within collective discussion. Throughout, people wonder how, if ever, these tragedies can be prevented.
One voice particular is ringing strong throughout the chaos. Nelba Marquez-Greene (whose 6-year-old daughter was one of 20 children, along with six adults, killed by Adam Lanza during the 2012 Sandy Hook shooting in Newtown, Connecticut) spoke out in a long string of tweets while reacting to yet another senseless tragedy. In doing so, she called out those who hope to blame President Trump or the media for Paddock's actions. Instead, Marquez-Greene says that the Las Vegas violence is "on every congressperson who said in '13: There is simply nothing we could do."
After calling for "sensible gun legislation," Marquez-Greene also tweeted about her "heartbroken" reaction to this morning's news and referenced the #TakeAKnee protests as a means of "action," rather than talk. She hopes that D.C. will soon take action to these waves of violence. She also seeks for the discussion to include "talk about angry White men w/guns."
Marquez-Greene then turned back to Congress, which has left her "stunned by the level of trauma" that continues with every consecutive mass tragedy.
Likewise, Senator Chris Murphy (D-CT), who was instrumental in last year's gun control filibuster, immediately reacted to the massacre with a statement, in which he urged Congress to "get off its ass and do something":
"This must stop. It is positively infuriating that my colleagues in Congress are so afraid of the gun industry that they pretend there aren't public policy responses to this epidemic. There are, and the thoughts and prayers of politicians are cruelly hollow if they are paired with continued legislative indifference. It's time for Congress to get off its ass and do something."
Murphy also tweeted, "Not again. My heart is with Las Vegas this morning. Sending prayers to the victims and their families."