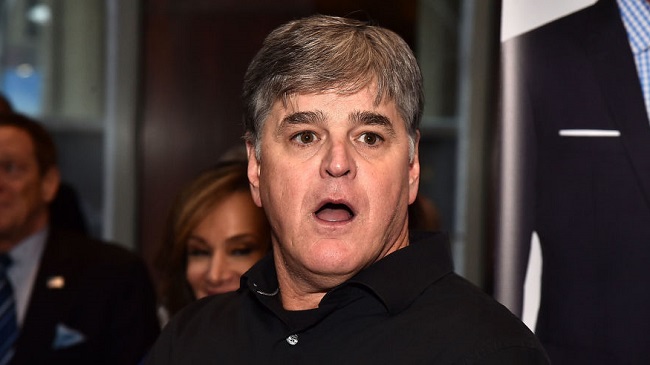 On Monday, the personal attorney of Michael Cohen, who previously provided legal counsel to President Trump, revealed that his third undisclosed client was Fox News personality Sean Hannity. This led to plenty of jokes online and an unsurprisingly ill-advised line of defense from the Trump cheerleader. "I have occasionally had brief discussions with him about legal questions about which I wanted his input and perspective," Hannity said of Cohen. "I assumed those conversations were confidential, but to be absolutely clear they never involved any matter between me and a third-party." He also (intentionally?) compared it to Breaking Bad.
As the Washington Post notes, Hannity also spent a good chunk of his afternoon radio show defending himself on Monday, and that's when the odd (and likely unintentional) Breaking Bad comparison occurred. "I might have handed him 10 bucks [and said,] 'I definitely want your attorney-client privilege on this,'" the host boasted. "Something like that. I requested that privilege with him when I would ask him: 'Well, this just came up. What do you think about this? What do you think about that?'" Of course, Hannity mentioned neither the popular AMC series or its spinoff, Better Call Saul by name, but he didn't have to.
Sure enough, in the eighth episode of Breaking Bad's second season, titled "Better Call Saul," Walter White (Bryan Cranston) and Jesse Pinkman (Aaron Paul) bring the titular lawyer (Bob Odenkirk) out into the desert in order to scare him. Instead, Goodman sees through their attempt and recognizes White. "Put a dollar in my pocket, both of you," he tells them. As a result, the criminal lawyer argues, both are protected by attorney-client privilege and can tell him whatever they want, because he's legally bound not to share it with anyone else.
(Via Washington Post)